£1.3m financial support for low income families
FAMILIES in Inverclyde with low incomes are being given a £130 boost to help recover from the effects of the Covid-19 pandemic.
Inverclyde Council is writing to around 10,000 households identified as being eligible for the Scottish Government's low income pandemic support payment (LIPP).
While coronavirus restrictions are being eased, there is a recognition that many households will continue to face increased challenges in meeting their basic needs.
LIPP is a one-off sum to help with increased costs and lost income due to coronavirus and will be worth around £1.3 million locally.
People across Inverclyde are being encouraged to look out for the letter arriving over the coming days.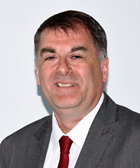 Council leader, Councillor Stephen McCabe said: "The pandemic has affected all of us but families on low incomes have been particularly hard hit.
"That's why it's important that they get all the help and support they need to get back on their feet as we try to recover from the effects of the last 15 months.
"Recovery is at the heart of what we're trying to do here in Inverclyde to support residents and help the area bounce back from covid and this funding is in addition to initiatives such as our £6 million Inverclyde Works employment programme, a £2m anti-poverty fund and free school summer holiday hubs and Summer of Fun 21 activities to keep our young people entertained during the school holidays while supporting working families."
Eligible households must satisfy one of the following criteria for at least one day during April 2021:
Households in receipt of Council Tax Reduction (CTR): OR
Exempt from Council Tax - all the occupants are under 18; all the occupants are care leavers; all the occupants are severely mentally impaired; the property is unoccupied because the resident has gone to someone else's home to provide care or the resident receives care elsewhere; OR
Certain other households who have no Council Tax liability.
Two letters will be sent out, one for people who pay council tax by direct debit and another for those who do not.
For those with a direct debit set up, they do not need to do anything as the money will be paid into their designated bank account automatically by the end of July.
If they would prefer the payment to be made into a different account, they will have to complete the form enclosed or do it online, which is the quickest method.
Those who are not using direct debit must also complete the online form or return the enclosed form.
It is important that applications are made with a bank statement showing the applicant's account number, sort code name and address.
For all online forms received by 5 July, payments will be paid by the end of July.
For more information visit www.inverclyde.gov.uk/lipp.