Best in the country
Inverclyde Council is officially one of the best performing councils in the country.
The local authority has been recognised as part of a national benchmarking scheme which measures performance across all of Scotland's councils.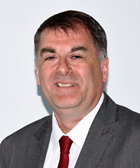 A report to the council's Policy and Resources Committee on the 'Local Government Benchmarking Framework' highlights that Inverclyde is in the top two 'quartiles' used to measure performance for 68 per cent of the measures.
And the council has seen year-on-year improvements since 2017 and is now first in Scotland with 50 indicators at the top.
Inverclyde Council Leader, Councillor Stephen McCabe, said: "The benchmark is an indicator that shows how councils cross Scotland are performing. It is hugely positive that Inverclyde is currently sitting at the top in the country.
"In many areas such as our schools performance we are already shown to be sector leading and in recent years the external reports into the council from the Care Inspectorate and the Accounts Commission has confirmed that success.
"The challenge is in making sure that we do not rest on our laurels and that we are able to focus also on the areas where we need to make improvements to ensure that residents continue to get the best value possible from their local services."