Join the care at home team
HOME support workers who help people in Inverclyde to continue living independently have shared their experiences of working in the sector to encourage others to join the team.
It comes as Inverclyde Health and Social Care Partnership (HSCP) seek to attract new recruits to help with the ongoing support for local people in their own homes.
Some existing frontline care staff have spoken of their experiences working in the community, including during a global pandemic, in a bid to inspire others to join them.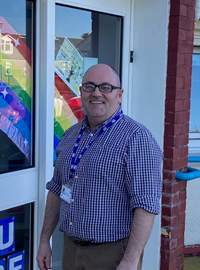 Home support manager, Paul Lindsay, 53, from Greenock, joined the HSCP nine years ago and says it is still a rewarding sector to work in, even after the events of the last 12 months or so.
Paul said: "During this challenging time it has been a very positive experience working closely with our HSCP partners and everyone has gone above and beyond to deliver a great service.
"I started working within the HSCP as a mainstream senior home support worker in 2012 and then took up position as senior home support worker with the reablement team.
"Last year, I was promoted within the service as the palliative and response team home support manager.
"If you wish to have fulfilling job satisfaction join the HSCP."
Colleague Morag Robson, 34, from Gourock, has 13 years' service, progressing from a home support worker through to care at home supervisor.
She too has enjoyed the career progression having worked in mainstream, response and palliative care teams and gained qualifications along the way, including an SVQ2 qualification in health and social care and her learning does not stop there.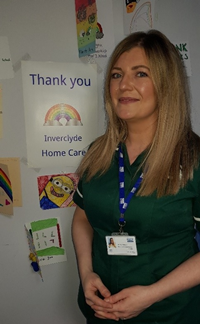 Morag said: "I find working with the HSCP extremely rewarding.
"As well as providing excellent care and support to individuals within their own homes in Inverclyde, there are also various opportunities for staff to further their career and gain relevant qualifications.
"After working with palliative care team for a number of months I was successfully recruited as care at home supervisor for palliative and response teams in June 2020.
"This year I was successfully recruited as peripatetic senior home support worker.
"I will be working towards gaining my SVQ3 and PDA in supervision qualifications as soon as possible.
"I would encourage anyone interested in a career in social care to apply."
The HSCP is currently looking for considerate, compassionate and caring people from all backgrounds to join the care at home teams with various contracts and hours available.
Palliative team home support worker Vanessa McNelis, 50, from Greenock, said: "I started working in service as home support worker and in 2019 began working within the palliative care team.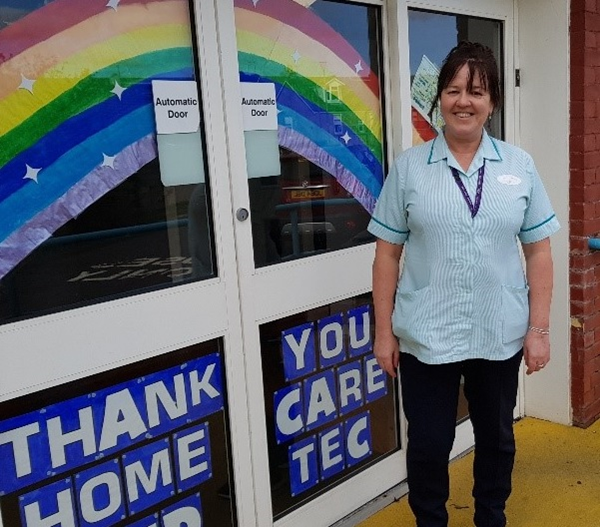 "It's a very rewarding job and I get great job satisfaction from supporting the people I work with."
As well as flexible contracts and hours, care at home positions have good terms and conditions.
Applicants must have a driver's licence and access to their own car.
To find out more about the roles available and to apply, visit myjobscotland.go.uk.
For a paper copy of the application form or for further assistance, phone the Inverclyde HSCP care at home service on 01475 715949.