Organisations invited to bid for new fund
ORGANISATIONS in Inverclyde can tap into a new fund aimed at boosting economic growth which could be worth up to £3 million to the local economy.
The district is in the running to benefit from the UK Government's £220m Community Renewal Fund after being identified as a priority area.
The aim is to boost Covid-19 recovery efforts and support people into jobs through investment in skills, local businesses, communities and places.
Inverclyde Council will be responsible for shortlisting projects from local businesses, organisations and groups up to a total combined value of £3m.
Bids are encouraged to be £500k+ or up to £3m and should take into account local priorities, including repopulation, addressing inequalities and improving the environment to create a better place to live, work and visit.
An informal, online information event will take place on Tuesday (18 May) at 10am for interested parties to find out more about the fund and how to register to submit a bid.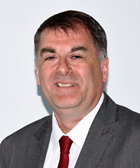 Councillor Stephen McCabe, leader of Inverclyde Council, said: "I'm delighted that Inverclyde has been chosen as a priority area for this fund.
"It fits in nicely with our 'Inverclyde Works' campaign and wider efforts to showcase what we have to offer here in Inverclyde and promote it as a place to live, work and visit.
"The council can only do so much to that end and we've said on many occasions that in order to improve opportunities we need help from our government partners so I'm pleased with this additional support which will hopefully be a catalyst for growth and aid the covid recovery process."

Proposals should build on local insight and knowledge, align with long-term strategic plans for local growth, prioritise people most in need and support community renewal.
The council will shortlist projects up to a total combined value of £3m to submit to the UK Government by 18 June 2021.
Successful bids will be for 2021/2022 only and must end by 31 March 2022.
Applications must be received by Inverclyde Council by 12pm on Friday 4 June 2021.
A short information session will be held on Tuesday, 18 May, at 10am.
Anyone wishing to take part should email communityrenewalfund@inverclyde.gov.uk.
For more information about the UK Community Renewal Fund and to find out how to register interest in submitting a bid, visit www.inverclyde.gov.uk/renewalfund.