Over 40 apprenticeships available
APPLICATIONS are now being accepted for over 40 posts through Inverclyde Council's successful apprenticeship programme.
Dozens of positions are now available across areas such as business administration, childcare, landscaping and waste management.
The council's 2022 modern apprenticeship (MA) programme will see 41 MAs taken on with the local authority also recruiting a trainee school craft technician, mechanic and vehicle stores technician among the posts.
Most apprenticeships take between one and four years to complete, depending on the level of vocational study and the vocational sector.
The council's MA programme is only open to Inverclyde residents, and although we focus on providing opportunities for those aged 16 – 24 years, we do look to provide some roles for those aged 25+.
Councillor Michael McCormick, Inverclyde Council's convener of environment and regeneration, said: "The council's modern apprenticeship programme has a proven track record of developing talented young people from Inverclyde into valued employees who are often retained and earn permanent full-time positions or have the perfect platform to go on and enjoy successful careers in the private and third sectors.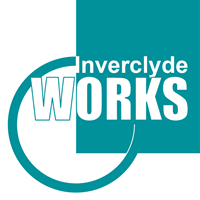 "Through our Inverclyde Works initiative, we are continuing to create, support and promote employment opportunities for the benefit of local residents, businesses, organisations and the economy.
"These new apprenticeships will provide more than 40 people with the opportunity to earn while receiving first-class training and support as they work towards a recognised qualification."
In 2021, the council recruited 29 new MAs, while continuing to support a number of apprentices continuing with their learning.
At any one time the council can have 30-35 apprentices across a variety of departments.
MAs offer paid employment combined with relevant on the job learning, leading to a nationally recognised qualification.
The positions currently available with Inverclyde Council are:
Business Administrationx 11 posts
Childcare x 20 posts (Early Years Education Officers and Support Assistants)
School Craft Technician x 1 post
Vehicle Mechanicx 1 post
Vehicle Stores Technician x 1 post
Horticulture/Landscaping x 5 posts
Sustainable Waste Management x 2 posts
Specific job adverts, further information and the on-line application form are available on https://www.myjobscotland.gov.uk/councils/inverclyde-council/jobs.
An alternative Microsoft Word version of the form is available from www.inverclyde.gov.uk/modern-apprentice, where applications will also find information about how to submit completed applications.
Whether applying via the online application form or by emailing a completed Word version of the form, all applications must be received by the closing date of Sunday 26 June 2022.