Inverclyde selected for childcare pilot
INVERCLYDE Council is piloting an out-of-school childcare scheme for low-income families which will help shape future provision in Scotland.
The local authority has received short-term funding of just over £100,000 from the Scottish Government to become an 'early adopter' in the design and development of community-based childcare for school-age children.
As part of the project, the council has launched a pilot childcare hub running out of Newark Primary in Port Glasgow for up to 30 young people from the area who are from families living on a low income and are one of the six priority groups outlined in the Child Poverty Act.
Food is also provided along with subsidised transport for children who have to travel further than one mile to the venue.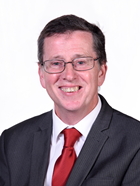 Inverclyde was chosen for the project following the success of the council's existing childcare hubs model throughout the year.
Details of the pilot scheme were put before the council's education and communities committee at a meeting on Tuesday 24 January 2023.
Councillor Jim Clocherty, Inverclyde Council's convener of education and communities, said: "It's testament to the education and wider support provided by this council for our children and families, including affordable childcare, that we've been chosen to help shape the future of school age childcare in Scotland.
"This pilot project is designed to offer more targeted, community-based support and aims to find out from parents about what they require to meet their needs.
"The findings will be a valuable resource for developing out-of-school care provision in the future."
Inverclyde is one of four local authorities in Scotland selected to take part in the £1 million government trial.
It is due to run until the end of March 2023 but with potential for an extension beyond that.
The council has been chosen to design 'community level systems' of school age childcare to meet the identified needs of children and families in the area, aligning with other supports and interventions where this can maximise benefits.
It is anticipated that learning from the pilot scheme will inform the government's plans for out-of-school care provision in the future.