New early learning centre consultation
PEOPLE are being asked to share their views on plans to turn a Greenock nursery into a standalone early learning centre.
Inverclyde Council is seeking to turn the current Blairmore Nursery into an early learning centre and recruit a new head of centre.
It follows a decision by the local authority's education and communities committee on Tuesday, 24 January 2023, on the back of feedback from members of the public who voted in favour of the move.
A pre-consultation was launched late last year seeking views on the future of Blairmore, based at All Saints Primary, following the retirement of the previous head teacher.
Three proposals were put forward that it remains as a nursery school and a replacement head teacher is sought, that it is incorporated into All Saints Primary as a nursery class, or that it becomes a standalone early learning centre under the leadership of a new head of centre.
The third option was backed in a public poll and endorsed by councillors on the education committee.
A formal consultation process is now underway to seek final views on the plans to establish Blairmore as an early learning centre led by a head of centre.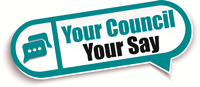 Councillor Jim Clocherty, Inverclyde Council's convener of education and communities, said: "This process is important to ensure we have the correct leadership model for Blairmore in the best interests of the parents and young people it serves.
"The public and council officers were in agreement that an early learning centre is the best option and I'm pleased that my fellow councillors on the education committee also agreed with this approach.
"This next stage of the process is a statutory consultation to give any interested parties one last chance to have their say on these proposals for the future of Blairmore before any final decisions are made.
"I encourage anyone who has a vested interest in this to have their say either online or in person at a listening event that's been arranged before the consultation ends on Tuesday 14 March 2023."
There will be a public meeting on Monday 27 February 2023 at 6.30pm in All Saints Primary for people to find out more about the proposal, share their views and ask questions.
Blairmore is currently led by a temporary head teacher who will remain in post until the end of the 2022/23 session.
It provides early learning and childcare for 72 children aged 3-5 and 15 children aged 2–3.
If the proposal to turn the nursery school into an early learning centre does go ahead, it would mean a head of centre is recruited to take charge.
For more information about the plan and to take part in the consultation, visit www.inverclyde.gov.uk/yoursay.