New environment and regeneration director appointed
A new environment and regeneration director at Inverclyde Council has been appointed.
Stuart Jamieson will head up the directorate of the council this month following interviews this week.
He has been with the council for 22 years and most recently has been in the temporary position of Interim Director of Environment and Regeneration since 2021.
Louise Long, chief executive of Inverclyde Council, said: "I am pleased to announce that Stuart has been appointed as the new director for environment and regeneration in the council.
"Stuart not only brings a wealth of experience and detailed knowledge of the area, but also the clear understanding of Inverclyde's longer term needs to deliver for our communities."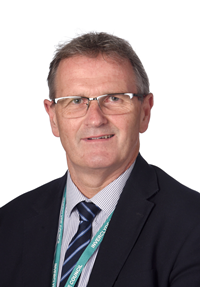 Councillor Stephen McCabe, leader of Inverclyde Council, said: "Stuart knows Inverclyde like the back of his hand but also clearly demonstrated to the interview panel his commitment to seizing every opportunity to deliver success for Inverclyde.
"The news this week of Amazon highlights the major challenges we face as an area and it is crucially important that at the top of the council we have a management team that is able to work with national and local partners to achieve results for our area."
Stuart said: "I'm delighted to be offered the post of director. While I have been doing the role on an interim basis for the past couple of years, I feel I can build on the can-do attitude in the service and council to face the enormous challenges the council and our area are facing."
Stuart started his career as a student engineer in 1985 progressing to project management with Sir Robert McAlpine and Sons Ltd.
He moved to roles with MDW Ltd as project and contract manager and European facilities manager at Life Technologies.
Prior to joining local government he was director at Cameron Facilities.
He joined Inverclyde Council in 2000 as facilities manager before moving to various roles, including economic development officer, head of economic development and head of regeneration and planning.
Stuart is expected to formally take up the post this month.