Opening Date Revealed for Stunning New Greenock Restaurant and Bar
Commenting on the announcement of the opening date for the Scotts Greenock restaurant at the new £19.2m Greenock Ocean Terminal building, Councillor Stephen McCabe, leader of Inverclyde Council and City Region cabinet member, said: "This is a major milestone in the delivery of the new Greenock Ocean Terminal development being led by the council and funded through the City Deal.
"We're delighted to have secured such a high calibre tenant in Buzzworks who are bringing their famous Scotts brand to the spectacular restaurant and terrace space overlooking the River Clyde.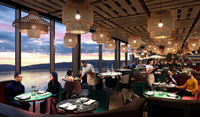 "They have invested significantly in the fit-out of the restaurant and kitchen, which are looking incredible, where they will serve up a quality dining experience to visitors and locals all year round, as well as providing 70 new jobs – with 25 positions still available.
"I'm excited for the launch of Scotts Greenock in a fortnight's time ahead of the official opening of the new ocean terminal very soon and the arrival of many more visitors to these shores to discover Inverclyde and the west of Scotland."
The new £19.2m Greenock Ocean Terminal building is funded by the UK and Scottish governments through the Glasgow City Region City Deal and being delivered by Inverclyde Council.
OPENING DATE REVEALED FOR STUNNING NEW GREENOCK RESTAURANT AND BAR
Foodies in Greenock and beyond can rejoice, as the date of Scotts Greenock opening its doors has finally been revealed.
The eagerly anticipated new coastal bar and restaurant by the award winning hospitality group, Buzzworks Holdings, has confirmed the venue will welcome guests from Friday 16 June, 2023.
With finishing touches being added to the stunning interiors by award winning designer Jim Hamilton, and the talented Buzzworks chefs hard at work to complete its impressive new menu, Scotts Greenock will bring its exciting brand of stylish coastal escapism to Greenock in just 14 days.
The venue is Buzzworks Holdings' nineteenth addition to its growing portfolio and first venture into Inverclyde. Positioned atop the new £19.2 million Greenock Cruise Ship Visitor Centre, boasting world-class views across the River Clyde, guests will soon be able to enjoy everything from classic fish and chips and mouth-watering burgers to prime Scotch steaks and freshly landed langoustines cooked to perfection on the chargrill.
Those keen to sample Scotts Greenock's delicious menu, exceptional service and incredible views are now able to book in advance via the website www.scotts-greenock.co.uk/book-a-table/.
Kenny Blair, Buzzworks Holdings MD, said: "Opening the doors to Scotts Greenock will be a real milestone as our first venture into Inverclyde, and as part of the continued growth
"With the last of the works taking place within the venue and our team preparing themselves to welcome guests within our stunning surrounds, we are confident our guests will really enjoy what is in store for them here at Scotts Greenock.
"Buzzworks prides itself in creating venues that provide delicious food, superb cocktails and outstanding service within a relaxed atmosphere and Scotts Greenock will continue this trend, providing an excellent experience to all that come through our doors."
With three other Scotts within the Buzzworks portfolio, the brand has built up an enviable reputation over the years, delighting guests with sumptuous seafood as well as the finest cuts of meat, in stylish but relaxed surroundings.
Scotts Greenock will offer all-day eating and drinking, with an extensive menu featuring a blend of traditional and modern dishes to suit all tastes, while
the venue will also be open to guests looking to enjoy a coffee or a casual drink.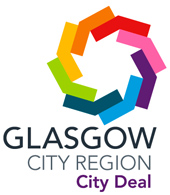 From the 70 original vacancies, there are just 25 vacancies still left to fill with a range of full-time and part-time jobs available. The various roles include front of house, bar, kitchen and management positions.
If you or anyone you know is interested in working at Scotts – or any of Buzzworks' other venues across Scotland – please visit www.belongatbuzzworks.com, check out the Buzzworks People Facebook, Instagram or LinkedIn pages to find out more or apply with your CV to people@buzzworksholdings.com.
Alongside Scotts Greenock, the award-winning company offers an aspirational dining and entertainment experience across Scotland through its other stylish brands - House, Lido, Vic's & The Vine, The Duke, Thirty Knots, The Bridge Inn, The Fox and Herringbone.