Thousands attend first Scottish games of the season
HUGE crowds descended on Inverclyde to enjoy an afternoon of piping, dancing and heavy events at the first Scottish games of the season.
Around 10,000 people are estimated to have visited Battery Park on Sunday 14 May 2023 for the Gourock Highland Games, which traditionally start the Scottish Highland Games and piping season in Scotland.
The free event organised by Inverclyde Council and part of the second Meliora Festival saw competitors from across the country take part in pipe band, Highland dancing, and traditional heavy events, such as the caber and hammer throw.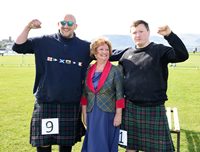 Local schoolchildren also took part in a mini-Highland games contest, which was won by 'home' team St Ninian's Primary, of Gourock.
Alongside the competitive action, visitors were treated to an array of stalls, stands, activities, a funfair and food and drink outlets.
Chieftain, Dr Liz Cameron CBE, said: "It was a fantastic day packed full of great competition and fun for all ages and completely free to attend.
"I was honoured to be asked to be chieftain of the 2023 Gourock Highland Games and what a terrific advert the event was for Inverclyde showcasing skills and talent from traditional sport, music, and dance, as well as first-class arts and crafts, food and drink, and, of course, that famous warm welcome in a picturesque location.
"Congratulations to everyone who took part, and the many thousands who came along to support. Success was down to great leadership, vision, teams and ambition.
"Well done to Inverclyde Council and its partners. It was also good to see how the event is growing with many other additional attractions and the presence of many local businesses displaying their products, confirming this area is fantastic to set up and invest."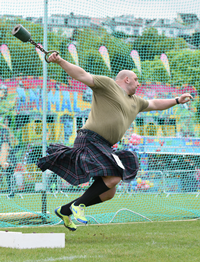 The overall winner of the heavy events was Kyle Randall, who won six out of the seven contests.
In the pipe band competition, there were musicians from across the country competing in eight contests throughout the day.
In the Highland dancing, there was an increase in the number of competitors than in previous years, including a dancer from New Zealand who was here visiting family.
Organiser May Hughes, from the May Hughes School of Dance, said: "I was absolutely delighted with the entries, we had over 100 dancers from four to 15 years.
"We had a fabulous crowd watching which was great.
"All in all we felt the games were a huge success with lots of attractions outwith the dancing and pipe bands.
"A well organised, great family day out and we are already looking forward to next year's event."
Among the visitors to Battery Park were many passengers from cruise ship Regal Princess docked at nearby Greenock Ocean Terminal for the day.
The 2024 Gourock Highland Games are expected to return to Battery Park on Sunday 12 May 2024.
To find out more about what Inverclyde has to offer, visit discoverinverclyde.com.
Pipe Band Competition Results: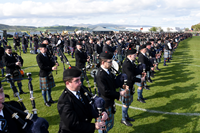 Juvenile DM
1st - Beth Turners
2nd - Catherine Spears
Adult DM
1st - Liam Renton
2nd - Graeme Wyse
Grade 4B/NJB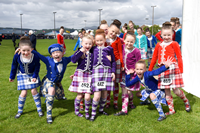 BCD - Renfrewshire Schools
1st - Renfrewshire Schools
2nd - Govan Community Band
3rd - Oban High School
4th - Greyfriars
5th - Helensburgh Clan Colquhoun
6th - St. Columba's School
Grade 4A/NJA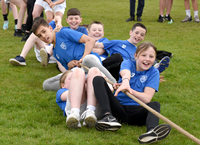 BCD - Uddingston Strathclyde
1st - West Lothian Schools
2nd - St. Columba's School
3rd - Kintyre Schools
4th - Uddingston Strathclyde
5th - Kilbarchan
6th - Renfrewshire Schools
Juvenile
1st - St Columba's Schools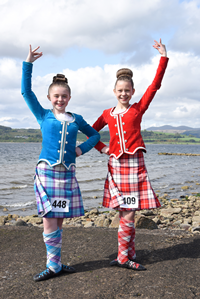 Grade 3
BCD - Milngavie
1st - Milngavie
2nd – Lower Clyde Pipes and Drums
3rd - Turriff & District
4th - Mid Argyle
Grade 2
BCD - Uddingston
1st - Uddingston
2nd - Oban Pipe Band
3rd - Lower Clyde Pipes and Drums
4th - Turriff & District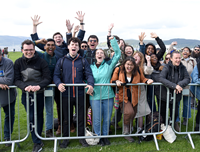 Grade 1
BCD - Peoples Ford Boghall & Bathgate
1st - Invarary & District
2nd - Peoples Ford Boghall & Bathgate
3rd - Shotts & Dykehead
4th - Police Scotland & Federation