Council falls silent to remember community stalwarts
COUNCILLORS across the chamber fell silent to remember two Inverclyde stalwarts.
Elected members paused to remember former councillor Jim MacLeod and former council older people's champion, Nell McFadden MBE, who both died recently, at the full council meeting on Thursday 28 September 2023.
Provost Drew McKenzie led the tributes to the 'pillars of the community' whose funerals were held consecutively last week on Wednesday 20 September 2023 at Greenock Crematorium.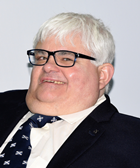 Councillor McKenzie said: "Since our last council meeting, we have lost here in Inverclyde two people who were community activists and pillars of our community and I of course refer to former councillor, Jim MacLeod, and Mrs Nell McFadden.
"I'm pleased to say that the council was represented at both these funerals consecutively last Wednesday afternoon."
Mr MacLeod served as a councillor for 15 years and was a leading light for disability rights.
Provost McKenzie said: "Jim was a councillor within Inverclyde from 2007 until 2022 and made an immense contribution during that time, particularly in the field of health and social care and brought much of his own experience to the table.
"He was very much a champion of the disabled in our community and was involved in organisations such as Parklea Branching Out and others.
"He fully contributed in his job as a ward councillor and us who worked with him in that respect will testify to that in Port Glasgow where he served and was greatly loved and respected."
Mrs McFadden was also a celebrated campaigner who was made an MBE in 2002, served as a council older people's champion, and was chieftain of the Gourock Highland Games.
Provost McKenzie said: "Mrs Nell McFadden was a very fine lady who became a community activist very late in life.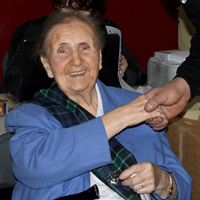 "She was a founding member and chair of Inverclyde Elderly Forum, a founder member of Your Voice, and she was made an MBE in 2022 for services to older people by Her Majesty Queen Elizabeth and she was appointed the council's older people's champion in 2015 the same year that she enjoyed being chieftain of Gourock Highland Games."
The provost paused the meeting to observe a moment's silent reflection in memory of Mr MacLeod and Mrs McFadden, which was observed by all in attendance in the Council Chambers and those participating remotely online.
Mr McKenzie also opened up the floor and there were warm tributes from councillors across the chamber.
The full council meeting is available to watch on the Inverclyde Council YouTube channel and associated papers are on the council website.