Victoria Tower Webcam
A view of Inverclyde from the webcam installed in The Victoria Tower, Greenock
Steeplejacks are currently working in and around the area of the Victoria Tower where this webcam is located. During the works the camera may be temporarily moved or the service may be interrupted for operational reasons. The team will make every effort to restore the service as soon as practicably possible.
See what's happening on the Clyde looking east towards Glasgow from the centre of Inverclyde or just check out the local weather if you're planning a trip to Greenock.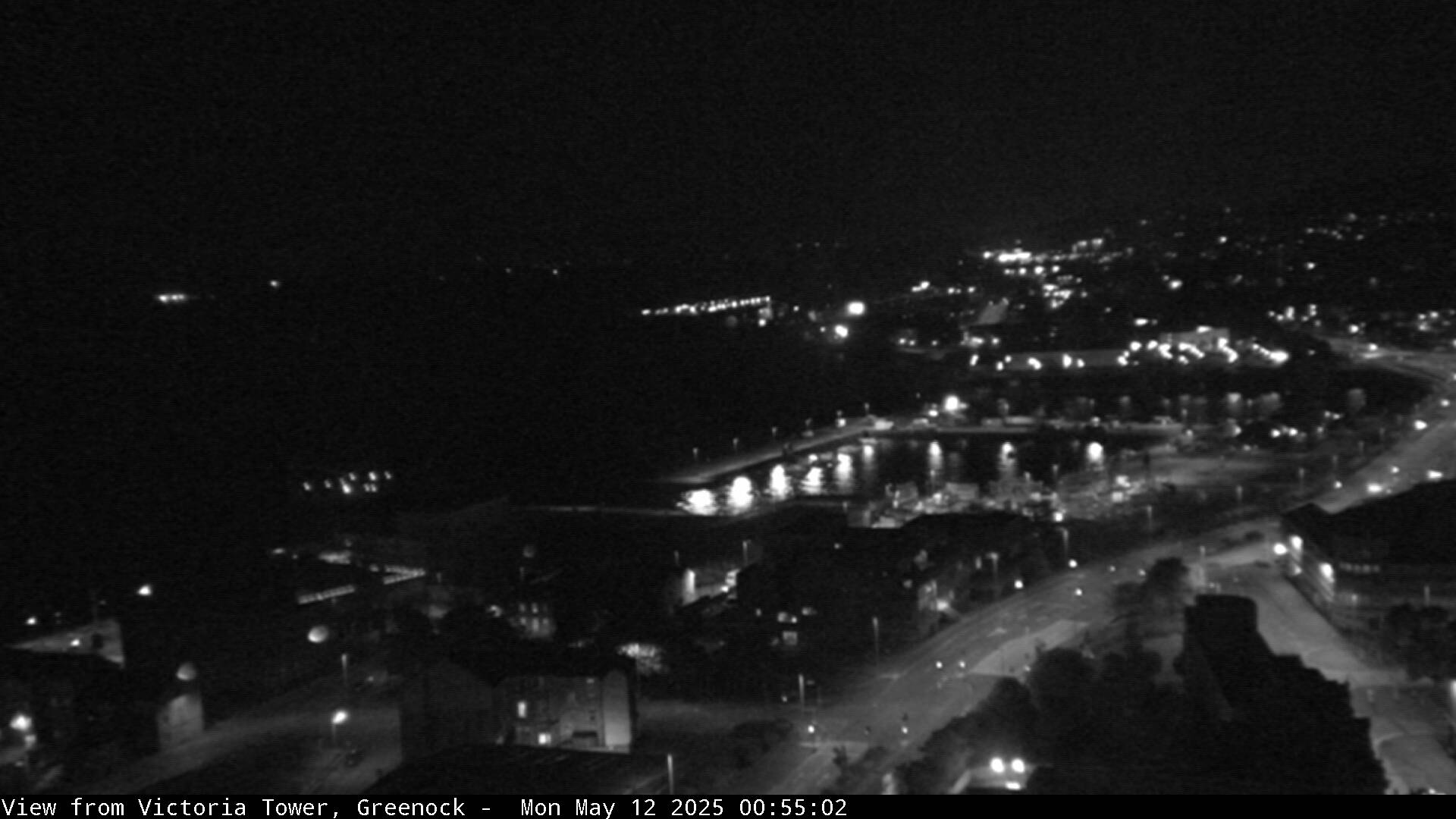 * The webcam image refreshes every 30 seconds.