Young Scot
Young Scot provides information on a wide range of topics: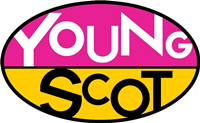 Arts & Entertainment: Everything from starting your own band to checking out your local museum.
Culture & Beliefs: Dip into a different culture with recipes and religions from around the world.
Education: Make the grade with our guide to education, studying and careers.
Europe: Help represent Scotland in Europe and make your views heard.
Health & Relationships: The low down on looking after yourself and those around you.
Housing: Keep on top of those bills and make your place your own with advice on housing.
Jobs & Careers: In partnership with My World of Work with advice on careers and apprenticeships.
Money: Everything from travel money to credit cards, mortgages and more.
Natural Environment: Do your bit and go green with our top tips on looking after the environment.
Politics & World Issues: Get to know your human rights, how to go about voting and much more.
Sport & Leisure: Everything from skateboarding to swimming, basketball to bowling.
Travel & Transport: Get from A to B quickly, cheaply and safely with our guide to travel and transport.
Volunteering: Make a difference to the lives of the people in your community and beyond.
Your Rights & The Law: Bring yourself up to speed on the latest laws and how these affect you
The Young Scot card gives young people aged 11-25, money off the latest fashions, travel, rewards and much more.
Young Scot cards are initially arranged through your school however replacement cards can be arranged through Youth Work Services.
Please call 01475 715450 between the hours of 9.00am and 4.00pm, Monday - Friday for further guidance or email: CLD.Admin@inverclyde.gov.uk