Archive Collection
The Archive Collection
Inverclyde Archives cares for a rich and varied collection of archival material spanning over 300 years of Inverclyde's history. The collection includes business, clubs, organisational and personal records as well as records of the former Burghs of Greenock, Gourock and Port Glasgow.
We have produced finding aids to help you explore the range of material we hold; please email wattinstitution@inverclyde.gov.uk to request these.
For information on how to view anything in the collection, please check our Archive Services pages.
Timeline
Greenock
1635: Greenock was created a Burgh of Barony
1833 & 1882: The Burgh was enlarged under acts of parliament in these years
1840 & 1864: Greenock became a Police Burgh under a local act from 1840 and by general act from 1865. Police Burghs were towns who adopted acts of Parliament to elect a town council responsible for policing, paving, lighting and cleansing
1930: Greenock became a Large Burgh under the Local Government (Scotland) Act, 1929
1975: Greenock Burgh was abolished and was merged into Inverclyde District Council

Port Glasgow
1668: Port Glasgow became a Burgh of Barony erected in favour of Glasgow, later becoming a Police Burgh
1930: It was elevated to the status of a Large Burgh under the Local Government (Scotland) Act, 1929
1975: The Burgh of Port Glasgow was abolished and merged into Inverclyde District Council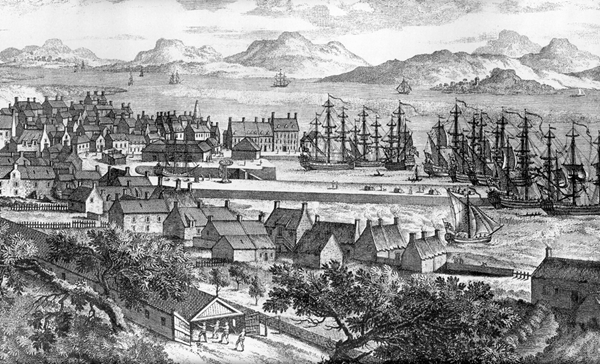 Gourock
1694: Gourock became a Burgh of Barony erected in favour of Sir William Stewart of Castlemilk. In the 19th century during a period of rapid growth and the arrival of the railway, it became a Police Burgh
1930: Under the under the Local Government (Scotland) Act, Gourock became a small Burgh
1975:The Burgh of Gourock was abolished and merged into Inverclyde District Council