Inverclyde's Warm Hand of Friendship
INVERCLYDE'S WARM HAND OF FRIENDSHIP

This Winter is going to a challenging time for everyone, with the current cost of living increases and the impact that has on our day to day lives, particularly those who are vulnerable or living in poverty.
Inverclyde Council is responding to this by establishing practical and emotional support networks across our communities.
Our Warm Hand of Friendship initiative is helping to ensure that spaces, resources, advice and support are available throughout the area, and that we respond to those in need with kindness, compassion and respect.
Whether you need help with managing money, or signposted to free activities for the kids or even just a simple cup of tea and a chat in a welcoming place, Inverclyde Council, partners and many voluntary organisations have organised a huge variety of ways to help you stay warm and safe across the Inverclyde area.
Warm Hand of Friendship Grants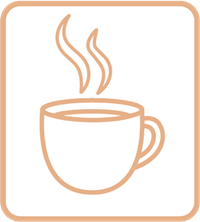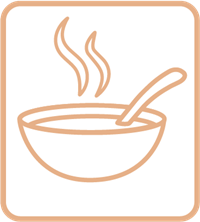 Inverclyde Council has earmarked over £90,000 in grant availability for voluntary and community organisations to create a network of warm spaces, activities and support this winter. Community Organisations can apply for up to £3,000 to provide additional support throughout the Winter to the end of March 2023. This funding will be administered and monitored by CVS Inverclyde. To access more infromation and to apply, click on the link in the 'Other Websites' section of this page.
Worrying About Money? Access support and assistance
If you need advice and help with financial hardship, there is lots of help available. Take a look at the Worrying about Money Leaflet created in partnership with Food Aid Network on this page.
Warm Boxes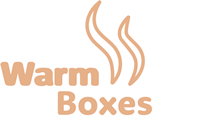 Inverclyde Council is creating hundreds of 'Warm Boxes' this winter, packed with useful items to help our most vulnerable keep comfortable throughout the cold winter days and nights. From teabags to a cosy blanket, these essentials will be distributed free to people receiving Home Care support in Inverclyde.
Warm Spaces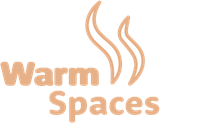 Wherever you are in Inverclyde, you will find somewhere warm and inviting to spend some time and meet new people. Click on the link in the 'Other Websites' section of this page or visit www.inverclydelife.com and search Warm Spaces for a full list of places you can go and stay safe this Winter. There is also a downloadable Map detailing examples of the Warm spaces accessible across Inverclyde.
Libraries
Our libraries in Inverclyde are at the heart of our towns and villages. There is loads going on, with activities for both adults and children. Whether you want a cuppa and an escape to a fictional land, or to join a book club, to learn new IT skills, or find somewhere safe and warm for the kinds to do their homework, Inverclyde Libraries has so much to offer.
For full information on activities and opening times, visit the Inverclyde Council libraries service website via the link in the 'Related Links' section of this page.
The Watt Institution
The Watt Institution comprises The McLean Museum and Art Gallery, the Watt Library and Inverclyde Archives. Offering free admission and located in Greenock, there are fascinating collections to explore and spaces where you can relax, reflect and recharge.
For full information, visit the Watt Institution website via the link in the 'Related Links' section of this page.
Food Banks during festive period
Where

When

158 Project Greenock

Open and receiving referrals

until 23 December

-

Reopen 4 Janurary 2023

Port Glasgow Church Angels

Open for foodbank

Tue 27 and Thu 29 December 10am-12pm

Tue 3 and Thu 5 January 2023 10am-12pm

Salvation Army Port Glasgow

Open for foodbank

Fri 23 December 10am-12pm

Fri 30 December 10am-12pm

Branchton Community Centre

Open for food shopping

Tue 27 and Thu 29 December 10am-2pm

Tue 3 and Thu 5 January 2023 10am-2pm

I Youth Zone Port Glasgow

Open for soup and food bags

Tue 27 and Thu 29 December 10am-2pm

Tue 3 and Thu 5 January 10am-2pm
More Information
An up to date list detailing the various groups, venues and events can be found in the douments section.