Services for 5 and under
Library services for children aged 5 and under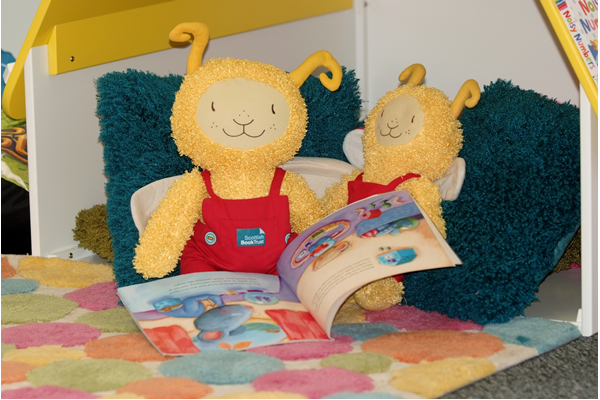 What does Inverclyde Libraries have for 0-5 year olds?
Libraries Welcome Families
You're never too young to get a library card. We want every child to be a library member so you can sign your child up for membership from birth!
Come along with your child to see how the library works – you'll find that nobody says 'shhhh' in libraries anymore!
Lots of Books
All libraries have an excellent selection of board and picture books which have been specially selected for 0-5 year olds.
You can borrow 20 books at a time at no cost and we do not charge children for overdue books if you keep them a little bit longer!
Reading books with your child is a great way to bond and build attachment, boost vocabulary and develop emotional wellbeing. Plus, it's good fun!
Toys for Play
We have a good variety of toys in all libraries. Children can play while parents pick books or have a time-out with a hot drink from our machines.
Digital services
Some of our libraries have ipads with age-appropriate apps for children to access during library visits.
Bookbug Sessions
All libraries have weekly Bookbug Sessions which are free, friendly, fun sessions of songs, rhymes and stories for babies, toddlers, pre-schoolers and their families and carers to enjoy together.
Accessibility
Inverclyde Libraries want to make our services as accessible as possible for everyone. We hold a range of sensory equipment for use in the library as detailed on our Au-some Libraries page and have adaptive technology suited to a wide range of needs, for further information visit our Accessibility page.
Page last updated: 7 February 2019