Book of the Month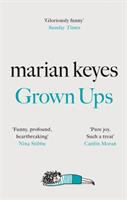 February 2020
Grown Ups by Marian Keyes
They're a glamorous family, the Caseys.
Johnny Casey, his two brothers Ed and Liam, their beautiful, talented wives and all their kids spend a lot of time together - birthday parties, anniversary celebrations, weekends away. And they're a happy family. Johnny's wife, Jessie - who has the most money - insists on it.
Under the surface, though, conditions are murkier. While some people clash, other people like each other far too much . . .
Everything stays under control until Ed's wife Cara, gets concussion and can't keep her thoughts to herself. One careless remark at Johnny's birthday party, with the entire family present, starts Cara spilling out all their secrets.
In the subsequent unravelling, every one of the adults finds themselves wondering if it's time - finally - to grow up?
Taken from https://www.penguin.co.uk/books/273/273734/grown-ups/9780718179748.html
How to Fail: Everything I've Ever Learned From Things Going Wrong by Elizabeth Day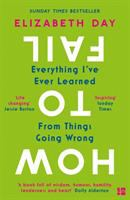 Inspired by her hugely popular podcast, How To Fail is Elizabeth Day's brilliantly funny, painfully honest and insightful celebration of things going wrong.
This is a book for anyone who has ever failed. Which means it's a book for everyone.
If I have learned one thing from this shockingly beautiful venture called life, it is this: failure has taught me lessons I would never otherwise have understood. I have evolved more as a result of things going wrong than when everything seemed to be going right. Out of crisis has come clarity, and sometimes even catharsis.
Part memoir, part manifesto, and including chapters on dating, work, sport, babies, families, anger and friendship, it is based on the simple premise that understanding why we fail ultimately makes us stronger. It's a book about learning from our mistakes and about not being afraid.
Uplifting, inspiring and rich in stories from Elizabeth's own life, How to Fail reveals that failure is not what defines us; rather it is how we respond to it that shapes us as individuals.
Because learning how to fail is actually learning how to succeed better. And everyone needs a bit of that.
Taken from https://guardianbookshop.com/how-to-fail-9780008327354.html
January 2020
A Silent Death by Peter May
The scorching new thriller from worldwide bestselling author of The Blackhouse, Coffin Road and I'll Keep You Safe.

Spain, 2020
A SILENT VOW
When ex-pat fugitive Jack Cleland watches his girlfriend die, gunned down in a pursuit involving officer Cristina Sanchez Pradell, he promises to exact his revenge and destroy the policewoman.
A SILENT LIFE
Cristina's aunt Ana has been deaf and blind for the entirety of her adult life: the victim of a rare condition named Usher Syndrome. Ana is the center of Cristina's world--and of Cleland's cruel plan.
A SILENT DEATH
John Mackenzie--an ingenious yet irascible Glaswegian investigator--is assigned to aid the Spanish authorities in their manhunt. He alone can silence Cleland before the fugitive has the last, bloody, word.
Peter May's latest bestseller unites a strong, independent Spaniard with a socially inept Scotsman; a senseless vendetta with a sense-deprived victim, and a red-hot Costa Del Sol with an ice-cold killer.
Taken from https://www.goodreads.com/book/show/49252137-a-silent-death
December 2019
The Photographer of the Lost by Caroline Scott

Heart-rending and illuminating in equal measure, Scott's sensitively handled novel focuses on those left behind after the carnage of the First World War and the fascinating vocation of the photographers hired by grieving families to capture images of gravestones of the fallen. Seamlessly combining panoramic mystery with intimate drama, The Photographer of the Lost is a beautiful tribute to the troops who lost their lives and the devotion of their loved ones.
In the aftermath of war, everyone is searching for answers...
An epic novel of forbidden love, loss, and the shattered hearts left behind in the wake of the First World War.
1921. The Great War is over and families are desperately trying to piece together the fragments of their broken lives. While many survivors have been reunited with their loved ones, Edie's husband Francis has not come home. He was declared 'missing, believed killed' during the war, but when Edie receives a mysterious photograph in the post, taken by Francis, hope flares. And so she begins to search.
Francis's brother, Harry, is also searching. Hired by grieving families to photograph gravesites, he has returned to the Western Front. As Harry travels through battle-scarred France, gathering news for British wives and mothers, he longs for Francis to be alive, so they can forgive each other for the last conversation they ever had. And as Harry and Edie's paths converge, they begin to get closer to a startling truth.
An incredibly moving account of an often-forgotten moment in history, The Photographer of the Lost tells the story of the thousands of soldiers who were lost amid the chaos and ruins, and the even greater number of men and women desperate to find them again.
Taken from https://www.waterstones.com/book/the-photographer-of-the-lost/caroline-scott/9781471186394
November 2019
The Lying Room by Nicci French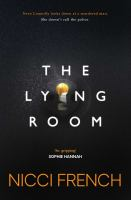 Crime fiction's pre-eminent writing duo unleash another rollercoaster thriller, remorselessly upping the ante with every compelling chapter. A seemingly ordinary wife and mother finds herself caught in a web of lies, deception and murder, where nobody can identify who is telling the truth.
Neve Connolly looks down at a murdered man. She doesn't call the police.
'You know, it's funny,' Detective Inspector Hitching said. `Whoever I see, they keep saying, talk to Neve Connolly, she'll know. She's the one people talk to, she's the one people confide in.'
A trusted colleague and friend. A mother. A wife. Neve Connolly is all these things.
She has also made mistakes; some small, some unconsciously done, some large, some deliberate. She is only human, after all. But now one mistake is spiralling out of control and Neve is bringing those around her into immense danger. She can't tell the truth. So how far is she prepared to go to protect those she loves? And who does she really know? And who can she trust?
A liar. A cheat. A threat. Neve Connolly is all these things. Could she be a murderer?
Taken from https://www.waterstones.com/book/the-lying-room/nicci-french/9781785177460
Twas The Nightshift Before Christmas by Adam Kay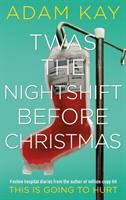 This is Going to Hurt was the sleeper smash of last year and now medic and comic Adam Kay returns with more jet-black anecdotes about life on the wards. Mordantly hilarious and occasionally heart-breaking, Twas the Nightshift Before Christmas is a celebration of the hard-working heroes of the NHS and their wonderful gallows humour.
From the author of record-breaking million copy bestseller and 2018 Book of the Year, This is Going to Hurt
Christmas is coming, the goose is getting fat... but 1.4 million NHS staff are heading off to work. In this perfect present for anyone who has ever set foot in a hospital, Adam Kay delves back into his diaries for a hilarious and sometimes heartbreaking peek behind the blue curtain at Christmastime.
Twas the Nightshift Before Christmas is a love letter to all those who spend their festive season on the front line, removing babies and baubles from the various places they get stuck, at the most wonderful time of the year.
Taken from https://www.waterstones.com/book/twas-the-nightshift-before-christmas/adam-kay/9781529018585
October 2019
Cilka's Journey by Heather Morris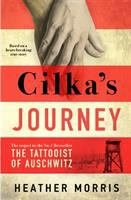 From the author of the multi-million copy bestseller, The Tattooist of Auschwitz, comes the new novel based on an incredible true story of love and resilience.
Her beauty saved her life - and condemned her. Cilka is just sixteen years old when she is taken to Auschwitz-Birkenau Concentration Camp, in 1942. The Commandant at Birkenau, Schwarzhuber, notices her long beautiful hair, and forces her separation from the other women prisoners. Cilka learns quickly that power, even unwillingly given, equals survival.
After liberation, Cilka is charged as a collaborator for sleeping with the enemy and sent to Siberia. But what choice did she have? And where did the lines of morality lie for Cilka, who was sent to Auschwitz when still a child?
In a Siberian prison camp, Cilka faces challenges both new and horribly familiar, including the unwanted attention of the guards. But when she makes an impression on a woman doctor, Cilka is taken under her wing. Cilka begins to tend to the ill in the camp, struggling to care for them under brutal conditions.
Cilka finds endless resources within herself as she daily confronts death and faces terror. And when she nurses a man called Ivan, Cilka finds that despite everything that has happened to her, there is room in her heart for love.
Taken from https://www.go
Peaky Blinders: The Real Story: The new true history of Birmingham's most notorious gangs by Carl Chinn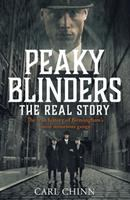 The Peaky Blinders as we know them, thanks to the hit TV series, are infused with drama and dread. Fashionably dressed, the charismatic but deeply flawed Shelby family blind enemies by slashing them with the disposable safety razor blades stitched in to the peaks of their flat caps, as they fight bloody gangland wars involving Irish terrorists and the authorities led by a devious Home Secretary, Winston Churchill.
But who were the real Peaky Blinders? Did they really exist? Well-known social historian, broadcaster and author, Carl Chinn, has spent decades searching them out. Now he reveals the true story of the notorious Peaky Blinders, one of whom was his own great grandfather and, like the Shelbys, his grandfather was an illegal bookmaker in back-street Birmingham.
In this gripping social history, Chinn shines a light on the rarely reported struggles of the working class in one of the great cities of the British Empire before the First World War. The story continues after 1918 as some Peaky Blinders transformed into the infamous Birmingham Gang. Led by the real Billy Kimber, they fought a bloody war with the London gangsters Darby Sabini and Alfie Solomon over valuable protection rackets extorting money from bookmakers across the booming postwar racecourses of Britain.
Drawing together a remarkably wide-range of original sources, including rarely seen images of real Peaky Blinders and interviews with relatives of the 1920s gangsters, Peaky Blinders: The Real Story adds a new dimension to the true history of Birmingham's underworld and fact behind its fiction.
Taken from https://www.waterstones.com/book/peaky-blinders-the-real-story/carl-chinn/9781789461725
September 2019
The Turn of the Key by Ruth Ware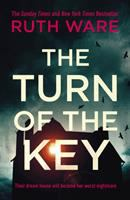 Rowan, the narrator of Ruth Ware's spooky, tense thriller about an apparent haunting in the Highlands, starts her story with a bundle of letters to a barrister. Written from prison, they plead with him to take her on as a client. "I guess it comes down to this in the end. I am the nanny in the Elincourt case, Mr Wrexham. And I didn't kill that child."
The Turn of the Key then shifts back in time and Rowan tells her story from her discovery of an advert looking for a "practical, unflappable" nanny to look after four children in the wilds of Scotland. She learns that the four previous incumbents have resigned in the past 14 months, but takes the job anyway, despite the discovery of an ominous note left by her predecessor and the desperate pleading of one of her new charges to stay away because "the ghosts wouldn't like it". Left on her own with the children almost from the start, things quickly go from bad to worse – creaking footsteps at night, lost keys, a walled garden filled with poisonous plants, a history of hauntings.
Ware tells a cracking tale and, as in her breakout novel In a Dark, Dark Wood, the house itself plays a hugely menacing part in proceedings.
Taken from https://www.theguardian.com/books/2019/aug/11/turn-of-the-key-platform-seven-perfect-wife-how-the-dead-speak-thrillers-of-the-month
A Woman of Firsts: The midwife who built a hospital and changed the world by Edna Adan Ismail, Wendy Holden (Contributor)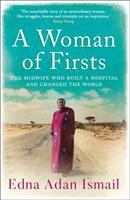 Imprisonment. Mutilation. Persecution.
Edna Adan Ismail endured it all – for the women of Africa.
Edna saw first-hand how poor healthcare, lack of education and ancient superstitions had devastating effects on Somaliland's people, especially its women. When she suffered the trauma of FGM herself as a young girl at the bidding of her mother, Edna's determination was set.
The first midwife to practise in Somaliland, Edna became a formidable teacher and campaigner for women's health. As her country was swept up in its bloody fight for independence, Edna rose to become its First Lady and first female cabinet minister.
She built her own hospital, brick by brick, training future generations in what has been hailed as one of the Horn of Africa's finest university hospitals
This is Edna's truly remarkable story.
Taken from https://www.harpercollins.co.uk/9780008305345/a-woman-of-firsts-the-midwife-who-built-a-hospital-and-changed-the-world/
Page last updated: 10 February 2020