Land Contamination and Development Management
Managing land contamination through safe development
The responsibility for the safe development of a site rests with the developer (Planning Advice Note 33)
Failure to carry out appropriate assessment and remediation whilst developing a site may result in its determination as Contaminated Land under Part IIA and remediation actions will be enforced by the local authority. In such a scenario, it is likely to be the developer, rather than the original polluter who would be considered the responsible party for introducing receptors to the pollution source and completing a pollutant linkage.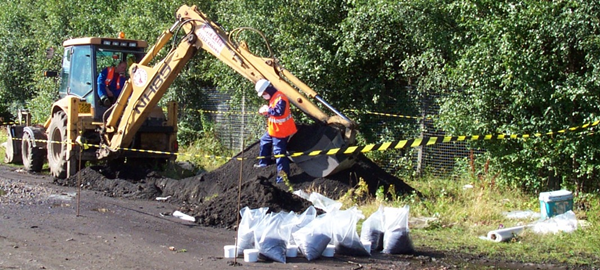 Guidance publication 'Land Contamination and Development Management' link is provided on this page to help developers and their consultants know what the local authority expects when dealing with land contamination.
If you are developing a site and are concerned about possible contamination risks you should contact the Customer Contact Centre to speak to Inverclyde Councils Contaminated Land Officer for advice.