Call for an end to 'smoke and mirrors' budgeting
Wednesday 19 December 2018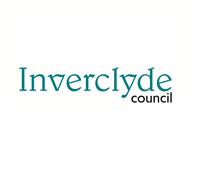 Inverclyde council leader has called on the Government to end 'smoke and mirrors' budgeting.
Inverclyde Council Leader, Councillor Stephen McCabe, issued the statement after the Scottish Government revealed individual budget allocation figures for Scottish local government which mask a cut of over £4m in Inverclyde.
The budget headline for Inverclyde reveals a revenue budget of £ 166.007m and a capital budget allocation of £11.719m.
Inverclyde Council Leader, Councillor Stephen McCabe, said: "To deliver the same services next year we will receive £4.24m or 2.6 per cent less funding from the Scottish Government.
"Yet according to the Government statistics released yesterday you would believe that we are set to receive an increase.
"Residents should not be fooled by any claims of additional money from the Scottish Government. It all comes with additional policies they want councils to deliver while behind the scenes the core budgets are being cut.
"We have received new money but this is all for new policy priorities including early years expansion, delivery of the carers act, free personal care for under 65s and school counselling services.
"It is time to put a stop to smoke and mirrors budgeting for local government across Scotland. The facts speak for themselves and in this allocation core budgets are going down, the Scottish Government is trying to force councils to increase council tax but capping it at three per cent. On top of that the estimates for Inverclyde's council tax income to supplement budget cuts do not take into account anyone who needs assistance with council tax reduction.
"The council's core capital grant has also been reduced from 2018/19 by around £300,000." he added.
Commenting following the individual allocations, from the draft Budget, for each of Scotland's 32 councils COSLA's Resources Spokesperson Councillor Gail Macgregor said: "This is not good news for Scottish Local Government and without a rethink from Scottish Government or a Parliamentary intervention it puts at risk the delivery of essential services in the coming year.
"I stand ready to work with Scottish Government and all Parliamentary parties to discuss how we can mitigate or reverse cuts that will have a direct impact on the crucial services we deliver. Without meaningful movement on the basic settlement and proper discussions around enabling Local Government to raise more locally I fear we are running towards a cliff edge.
"The circular announcing individual Council budgets allows us to see the real impact of the £237 million pound cut on the ground, and there can be no hiding from the fact that budgets at the local level, in local communities, have gone down substantially.
"The issuing of the circular today (Monday), basically confirms what we already knew, that this is a severe cut to the core budget that provides the vast majority of our essential services.
"This is bad news for communities – the impact on jobs and services is significant. The budget does not recognise our role as an employer, procurer and deliverer of essential services.
"If this settlement is not changed it will mean substantial job losses in places where Local Government is the main employer. Scottish Government need to look at the bigger picture and really start to think again about the economic impact of such a challenging settlement for Scottish Local Government."
Ends
Page last updated: 18 December 2018