Empty Homes Officer in Running for Two National Awards
Tuesday 6 November 2018
Inverclyde's Empty Homes Office has been nominated for two prestigious national awards.
Barbara Crichton is one of four finalists in the Outstanding Individual category of the Howdens Scottish Empty Homes Champion of the Year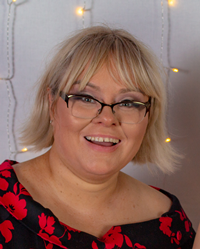 Awards.
She has also been shortlisted for the People's Vote which will be decided by a public poll online.
Barbara said: "I was completely surprised and overwhelmed to be nominated for both categories. To win would be a great honour and a great accolade for the successful partnership working in Inverclyde. "
Inverclyde Council, River Clyde Homes and the Scottish Empty Homes Partnership (Shelter Scotland) have jointly funded the two year post.
Working between the Environmental & Public Protection team and River Clyde Homes she has brought 11 properties back into use.
Inverclyde Council's Environment & Regeneration Convener Councillor Michael McCormick said: "Barbara has driven the Empty Homes service from a standing start to become a recognised Inverclyde-wide scheme that is available to all.
"As well as identifying and bringing empty properties back into use she offers help, advice, guidance and support to both owners of empty properties and their neighbours.
"I would like to congratulate her on her nominations and wish her the very best of luck at the awards."
Julie Allison, Service Improvement Manager (East), at River Clyde Homes, said: "This is a well-deserved nomination for work to turn empty properties into homes. River Clyde Homes is delighted to jointly fund this role and Barbara has worked innovatively to help many people bring much needed properties back into the market and strengthen communities."
An empty home is classed as a privately owned property which has been unoccupied for six months or more.
Problems with homes that have been empty for a long period of time can include anti-social behaviour. They can also reduce the value of neighbouring properties and if left unmaintained can become an eyesore.
The awards ceremony takes place alongside the Scottish Empty Homes Partnership annual conference at The Engine Shed in Stirling at the end of November.

Votes for the People's Vote candidates can be cast via the link on this page.
The poll closes on Friday 16 November.
Page last updated: 6 November 2018