Support for council investment
Thursday 26 September 2019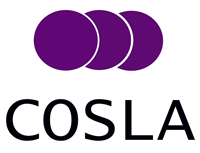 Inverclyde Council leader has thrown his support behind a national campaign for more investment in local government.
It comes after Convention of Scottish Local Authorities (COSLA) resources spokesperson presented the case for investment and long term financial planning for councils to the Scottish Parliament.
Inverclyde council leader, Councillor Stephen McCabe, said: "The need for real investment in core budgets for local government has never been greater. Councils, including Inverclyde, have absorbed cuts to budgets, reductions of services and increased costs while seeing cuts to core budgets.
"Recent figures produced by the Scottish Parliament revealed that the council area has suffered a reduction in funding of £8m in real terms, the equivalent of £104 for every resident in the past six years.
"It is now time for local government to have the benefit of long term financial planning and real investment in services to deliver essential services. By having that core solid base in place, we can then be more confident in delivering the additional priorities imposed on councils by the Scottish Government."
Speaking in advance of appearing before Scottish Parliament's Local Government and Communities Committee, COSLA's Resources Spokesperson Councillor Gail Macgregor said: "Within the overall context of the National Performance Framework, COSLA's Council Leaders have agreed four key priority areas for the upcoming Spending Review.
"These are: inclusive growth, wellbeing, tackling child poverty and climate change emergency
"Our message is clear - these areas cannot be addressed in isolation as they are deeply interrelated, recognising the complexity of the issues.
"A whole system approach is required to tackling these priorities and ensuring sustainable communities across Scotland. Local Government is uniquely placed to achieve this and the financial settlement for Local Government must reflect this critical role – that is what I will be stressing to the Committee today.
"Sadly, Local Government budgets have decreased significantly over a number of years. In 2019/20, core revenue budgets fell by £147m while core capital budgets fell by £17m - this is not sustainable.
"Funding reductions, increased national priorities and protection, all have a fundamental impact on the ability of local authorities to invest in people, places and inclusive growth.
"Councils cannot achieve all we or the Scottish Government might aspire to achieve if the Scottish Government does not invest in Local Government.
"Going forward Local Government's core budget cannot be further eroded.
"Transparency around the budget is key and new Scottish Government commitments already announced for 2019/20 and 2020/21, currently totalling £480m revenue funding, must be additional to the current Local Government Settlement."
Councillor Macgregor continued: "Local Government has absorbed inflation and demand pressures – again, this is not a sustainable position.
"The gap forecast between income and the spend which will be necessary to fully address demand moving forward is deeply concerning.
"Over the next 15 years, social care funding alone will need to increase by 3.9 per cent in real terms each year to meet the needs of an ageing population and more adults living with disabilities, not to mention the unknown demands that Brexit will bring."
Councillor Macgregor concluded: "My final message to Committee today will be that serious financial challenges lie ahead.
"Not only does Local Government require investment, it needs a longer-term financial planning horizon, protection of core Council budgets, and a focus on outcomes not inputs."
Page last updated: 26 September 2019