Clothing grant applications open
CLOTHING grant applications are now being accepted for the 2020/21 school term with Inverclyde Council offering enhanced financial support to families.
The statutory payment in Scotland is £100 but the local authority will provide £145 to eligible parents and carers whose child also receives a free school meal.
Those who received a grant last term do not have to reapply and will be automatically enrolled.
Payments will be paid into the bank account the free school meal grant is currently deposited into.
Those wishing to apply can check with eligibility criteria and download an application form via the council website.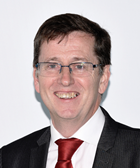 Councillor Jim Clocherty, Convener of Education & Communities, said: "We want to ensure parents and children in Inverclyde have the best possible start to the new term and that's why we're offering enhanced financial support to families.
"School uniforms can be costly and put an extra strain on household incomes particularly at a time when many people's finances have been adversely affected by the coronavirus pandemic.
"We hope the additional funding for the Inverclyde clothing grant will lift a weight off the shoulders of parents and carers and I encourage anyone whose financial situation has changed and who thinks they may be eligible to apply now."
Letters have been sent out to parents about this year's clothing grant.
For more information, including eligibility criteria, and to download an application form, visit www.inverclyde.gov.uk/education-and-learning/schools/clothing-grant-and-free-school-meals, email customerservice@inverclyde.gov.uk or phone on 01475 712893.