Route Map Restrictions Fund launch
EXTRA funding is being made available to Inverclyde businesses affected by ongoing Covid-19 restrictions with grants of up to £750 on offer.
Eligible firms will receive financial support from the Scottish Government's new Route Map Extension Restrictions Fund, which is being administered by the council.
Grants of between £350 and £750 a week will be made available to certain organisations impacted by ongoing coronavirus curbs at Levels 1 and 2.
Inverclyde is currently in Level 1 of the national tiered restrictions system.
Businesses do not have to apply for this grant and they will be contacted when the first payment is sent to their bank account.
Funding is being made available to eligible firms in the likes of hospitality, hotels, nightclubs and casinos for Level 1 areas.
Councillor Stephen McCabe, leader of Inverclyde Council, said: "It's difficult running a business at the best of times never mind when there's a global pandemic impacting on trade.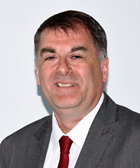 "With the further easing of restrictions being delayed it's important that those businesses which are affected by restrictions, such as those in our hospitality sector, are supported through these difficult times.
"Council staff are working hard to ensure this new funding stream gets to eligible Inverclyde businesses as soon as possible to support their recovery from the effects of Covid-19."
The Route Map Extension Restrictions Fund is for eligible businesses that are subject to ongoing restrictions at protection Level 1 (hospitality, hotels, nightclubs and casinos) and Level 2 (the same as Level 1 and includes soft play) that were previously in receipt of support through the Strategic Framework Business Fund.
Hospitality premises include restaurants, including restaurants and dining rooms in hotels or members' clubs; cafes; bars, including bars in hotels or members' clubs; and public houses.
They do not include accommodation premises where these features are not present.
Members' clubs may include social or sports clubs with a liquor licence.
'Wet' pubs and those that serve food are both included.
A payment will be made each week with the first being processed tomorrow (Friday 2 July 2021).
Councils may apply discretion in awarding a grant to a business that did not previously access the Strategic Framework Business Fund despite otherwise meeting the eligibility criteria and is impacted by restrictions in place at protection Levels 1 or 2.
For more information visit: https://www.inverclyde.gov.uk/covid-19/business-support.