£4m recovery investment
The council is set to invest £4m to boost recovery across Inverclyde.
The fund, approved by councillors yesterday (25 May 2021), includes extra support for business and town centres, extra funding for the Duke of Edinburgh Award Scheme, increased place marketing for Inverclyde, boosting access to sports and fitness and earlier implementation of Universal P4-7 School Meals.
Inverclyde Council Leader and convener of the council's Policy and Resources Committee, Councillor Stephen McCabe said: "We have already launched a significant phase of our recovery interventions with the Inverclyde Works £6m jobs and employability programme.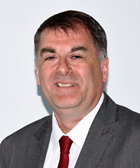 "The next level of investment includes a range of practical areas where we can support wider recovery from covid including supporting people to get better access to sport and fitness to encourage our area to be more resilient.
"The recovery programme also focusses on support for business, especially our towns and villages. Throughout the pandemic even when national restrictions allowed it was our local high streets that were there to support local people including businesses doing more business online or delivering differently to keep customers safe.
"Our recovery programme includes measures to support our towns and villages and other businesses."
The interventions also bring universal free school meals for children in primaries four to seven across Inverclyde.
"The recovery plan also includes supporting our young people of all ages including extra investment in the Duke of Edinburgh Awards Scheme to further boost Inverclyde's position as one of the most successful areas in the country. Universal free school meals for primary pupils will also be introduced earlier than planned to support young people and families right across our school estate," added Councillor McCabe.
The report to councillors highlights the range of activities as part of Inverclyde Council's organisational recovery plan: https://www.inverclyde.gov.uk/meetings/meeting/2355
The report includes the following recovery interventions:
Enhanced Cleaning - Buildings (net extra cost) £286,000
Additional Cleaning Materials /Sanitiser/Wipes £100,000
Cornalees/Lunderson Bay Cleaning Toilets - £13,000
Helpline Continuation £45,000
Increased Occupational Health Provision £30,000
Additional Human Resources Support to Services £95,000
Additional ICT Service Desk Technicians £105,000
Extra Temporary Capacity - Pottery Street Depot £100,000
Extra Duke of Edinburgh Opportunities £200,000
Earlier implementation of Universal P4-7 School Meals £192,000
Lighting, Gourock Amphitheatre £45,000
Launch of Sports Strategy £10,000
Signage for Rankin Park £10,000
Large Outdoor Festival in 2022 £350,000
Allocation to Localities for Recovery Events £120,000
Small Grants/Waivers to support small groups restarting £10,000
Marketing Post & Support for Discover Inverclyde £220,000
Contribution to City Region Marketing Campaign £50,000
Establish Inverclyde Cares Board & Memorial £40,000
Provide passess for leisure access for physical activity £50,000
Support participation in groups and to re-engage with communities £60,000
Develop Food to Fork project to promote Growing Strategy £30,000
Develop Wellbeing Campaign £35,000
Rent Relief Scheme £150,000
Town Centre Promotion/Events £200,000
Support for Digital Marketing £150,000
Import/Export/Access to Stock Support £50,000
Extension to Discretionary Grants Scheme £500,000
Extension to Pay and Display suspension - 12 months £349,000
Investment in Clyde Muirshiel Park £250,000
Investment in Council Parks to encourage outdoor activity £200,000