Greenock's East India Harbour improvement works begin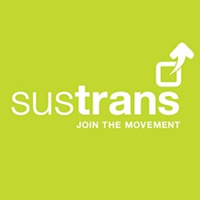 Improvement works at Greenock's East India Harbour will be carried out by Sustrans, the walking, cycling and wheeling charity, from today (Monday, 27 September 2021).
The East India Harbour Pocket Place project will see the installation of new planter seats designed and built by Bellville Community Garden Trust and a wildflower meadow on the southern infilled dock with surrounding seating and musical instruments. A fully accessible telescope will also be installed by the water edge.
The improvements come after residents, businesses and stakeholders in Greenock were asked to give their feedback on proposed temporary changes to East India Harbour, following Inverclyde Council's successful application to Sustrans' Pocket Places programme.
Public engagement in September 2019 identified opportunities to improve the space, which is important in the town's history and offers fantastic views, but has not had much development.
Three design options were developed following a public event in September 2019 and work with pupils at Inverclyde Academy. The designs included ideas to introduce more greenery and planting for wildlife habitats and colour, to improve seating, reference the built heritage of the site and to create opportunities for play.
The new measures have been designed to get people walking, cycling and wheeling on their everyday journeys around the town.
Paul Ruffles, Design Manager at Sustrans Scotland said:
"The improvements will directly benefit locals and visitors alike encouraging more people to spend time in the area and make the most of the wonderful views. The changes also tell a great story about the local people of Greenock having been developed directly with locals and young people and being designed and built by the Greenock charity Belville Community Garden."
Councillor Jim Clocherty, Inverclyde Council's Education and Communities Convener, said:
"This is great opportunity to showcase the waterfront area of Greenock to residents and to visitors. Making places more accessible or more attractive to encourage more people to enjoy them is exactly what we should be doing to encourage people to discover Greenock and discover Inverclyde.
The harbours area, like so much of Greenock, has interesting stories and history and heritage and it's a fantastic location to enjoy the waterfront location right on the banks of the Clyde that for most of us is just normal but for many other parts of the country is something they would love to have right on their doorstep. I hope many people will get down to enjoy this space thanks to this initiative."
Sally Clough, Belville Community Garden Trust Manager said:
"Belville Community Garden Trust are thrilled to have been part of this project to rejuvenate the East India harbour, making it and enjoyable space to spend time and delight in the views of our beautiful River Clyde while soaking in our rich culture. Our planters are being filled with lots of wonderful sensory herbs and amazing edibles to enhance the experience for all visitors."
Brian Lavalette, Peel L&P's Property Director – Scotland commented:
"Peel L&P are pleased to work in partnership with Sustrans to create such a wonderful opportunity for the local community. We hope many people will visit and continue to enjoy the East India Dock Pocket Places installation, which will have a vibrant and innovative impact on the area."
Sustrans' Pocket Places programme supports communities across Scotland to find simple, quick, temporary solutions to improve the look and feel of their streets. Delivered by Sustrans Scotland with funding from Transport Scotland, the project is currently being delivered in Glasgow, Renfrewshire, Fife and Inverclyde.
As part of Inverclyde Council's long term plans to upgrade the wheeling, walking and cycling coastal route from Wemyss Bay to Port Glasgow, plans are in place to upgrade the National Cycle Route 75 around East India Harbour and Victoria Harbour. This will include extending a cycle route to the Cartsdykes roundabout and the nearby restaurants, factories and residential area.