Inverclyde pupils make the grade
THE results are in for young people across Inverclyde after receiving their exam results this morning.
For the first time since 2019, pupils returned to the exam hall to sit papers at National 5, Higher and Advanced Higher levels.
Over 90 per cent of entries for courses at National 5 and Higher achieved a pass with an 86 per cent success rate at Advanced Higher.
A number of young people also completed courses that do not have a final exam and are assessed by teaching staff internally.
This year over 29,000 qualifications were issued for courses from National 2 through to Advanced Higher in Inverclyde – the largest number over the past four years.
Additional results from college based courses are still to come.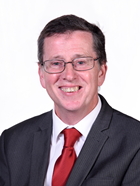 Councillor Jim Clocherty, Inverclyde Council's education convener, said: "It has been another challenging year for young people, teachers, school staff and parents so this is an opportunity to celebrate all the hard work and the success it has brought.
"This was the first time these pupils had sat an exam and they deserve a huge amount of credit for how well they have done under the circumstances.
"Preparation is key and our school staff have also played a vital role in ensuring students were ready for what can be a daunting task at the best of times without the ongoing difficulties caused by Covid.
"Despite the obstacles in their way, once again our pupils and staff rose to the challenge.
"A huge congratulations to everyone receiving their results and I wish them continued success at school, college, university, training or employment."
Exams were cancelled in each of the last two years because of Covid-19 restrictions and replaced with teacher professional judgements.
As a result of this it is not possible to draw conclusions on changes in performance over the last few years due to the different approaches to certification that was taken.
Anyone needing further help or support with their results can contact the Skills Development Scotland Results Helpline for free on 0808 100 8000 until Wednesday 17 August or visit www.myworldofwork.co.uk.
All Results (Pass rate at grades A-D)
| | |
| --- | --- |
| Advanced Higher | 86% |
| Higher | 91% |
| National 5 | 93% |
S4
| | |
| --- | --- |
| Achieved 5+ Level 5 (National 5) by end of S4 | 48% |
S5
| | |
| --- | --- |
| Achieved 1+ Level 6 (Higher) during S5 | 60% |
| Achieved 3+ Level 6 (Higher) during S5 | 42% |
| Achieved 5+ Level 6 (Higher) during S5 | 18% |
S6
| | |
| --- | --- |
| Achieved 1+ Level 7 (Advanced Higher) during S6 | 29% |