Leader backs campaign to save council services
THE leader of Inverclyde Council has thrown his weight behind a national drive to save vital services as pleas for more money for local government intensifies.
Councillor Stephen McCabe, who was named top local politician in Scotland by The Herald newspaper a fortnight ago, is backing the new 'Save Our Services' – SOS – campaign by council umbrella organisation COSLA.
Calls have been for the made for more money for local authorities from the government to help protect jobs and frontline services ahead of the draft Scottish budget announcement for next year on 15 December 2022.
In Inverclyde alone, the council faces a funding gap of up to £20 million by 2026 – or around nine per cent of the council's total budget.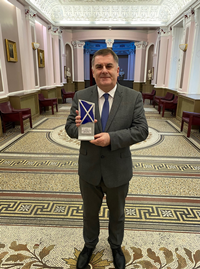 Local residents were recently consulted on the swathe of cuts and price increases that are currently on the table to help balance the books.
Councillor McCabe said: "This campaign highlights the stark reality that without additional support from the government for councils then there is no other option but to cut jobs and services.
"We know money is tight for the government as well but we simply cannot continue to deliver the level of service we currently do with less funding and with ever-rising costs, so something has got to give.
"It will ultimately be people in communities across Scotland, including here in Inverclyde, who suffer.
"When it comes to local government, there will be very little to cheer about this Christmas unless a better and fairer funding settlement is forthcoming from the government."
COSLA LAUNCHES SOS CALL TO SAVE LOCAL SERVICES
COSLA today (Monday) launched its campaign in advance of the Scottish Budget on 15 December – an 'SOS call' to Save our Services.
It is a rallying call, telling communities everything they need to know about the impact of the Scottish Government's forthcoming budget on our council services, and our communities in the coming year.
COSLA says the SOS call reflects the extremely precarious financial situation in which Councils in Scotland find themselves, during a particularly challenging period. This is as a consequence of real-term cuts to the core budgets of Scotland's 32 Councils over recent years.
The call comes ahead of the Deputy First Minister outlining the Scottish Budget on December 15th but reflects the reality of what the government set out in its spending plans last May.
Speaking today, COSLA's President Councillor Shona Morrison said: "There are many areas in which Local and Scottish Government work together for our communities and I fully appreciate that money is extremely tight - all Governments are having to cope with rising inflation and fuel costs. However, with little room left to manoeuvre, the Scottish Government's spending plans as they stand will see Council services either significantly reduced, cut or stopped altogether. 70% of Local Government's budget is spent on staffing, so it is inevitable that current spending plans will lead to job losses. The very serious impact of this scenario is that the critical work council staff do on prevention and early intervention will reduce significantly.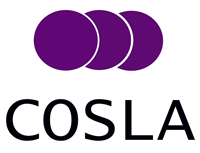 COSLA's Vice President Councillor Steven Heddle said: "In May, the 'flat cash' plans looked difficult for us. Today, with prices increasing across the board, including energy costs, and inflation sitting at almost 10% and at risk of rising still further, Local Government is now on extremely dangerous ground.
"Make no mistake, what we will now face is Councils struggling to deliver even the basic, essential services that communities rely on. To put this into perspective, the estimated £1bn gap for councils in 23/24 is the equivalent of the entire budget for early learning and childcare across Scotland or 17,500 teachers. A funding gap of this magnitude will have an impact on all our communities, with the most vulnerable who rely on these services suffering the worst consequences."
COSLA's Resources Spokesperson Councillor Katie Hagmann concluded: "We are at a crisis point like never before - the impact for communities is serious and needs to be reconsidered. The financial impacts for other parts of the public sector are also serious. When councils can't focus spend on prevention, for example on preventing ill-health, services like the NHS will end up spending significantly more money when issues become more serious.
"Directors of Finance across Scotland's Councils are sufficiently concerned about the financial sustainability of councils that they have written to the Deputy First Minister outlining their concerns. This really is an SOS call from Scotland's Councils –people in communities across Scotland will be pulled into further poverty and uncertainty without adequate funding for the vital services that support them".