Free summer playschemes
SUMMER playschemes will be provided for free to young people in Inverclyde thanks to a £50,000 council support package to help families with the cost of living crisis.
Members of the local authority's policy and resources committee yesterday, Tuesday 23 May 2023, unanimously agreed to fund playschemes during the school summer holidays so that they can be accessed by young people without charge to their parents.
The council will set aside £23,250 from its anti-poverty fund towards making playschemes free for this year only as part of its ongoing support for residents and families struggling with the cost of living crisis.
A further £27,500 will help fund dedicated officer time to co-ordinate and support anti-poverty initiatives until June 2025.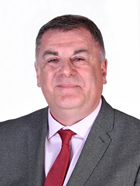 Councillor Stephen McCabe, leader of Inverclyde Council and convener of policy and resources, said: "A fortnight ago, we became the first council in Scotland to introduce free school meals for all primary school children, beginning from the start of the new term in August.
"But our support for families isn't confined to term time only because I'm very pleased to say that we will now fund playschemes for young people this summer to ease the financial burden on parents when their children are not in school, on top of existing initiatives we already have planned for during the holidays.
"Clearly council funds are not limitless but I'm proud that, with the support of my fellow councillors, we've been able to use the finite resources we have to once again lead the way in delivering meaningful initiatives to support low income households during these challenging financial times."
The removal of fees for the summer playschemes in 2023 is part of a package of anti-poverty measures the council has put in place to alleviate the cost of living pressures for families during the upcoming the summer holiday period.
Other initiatives include the continuation of enhanced criteria for free school meal payments over the summer, an affordable childcare hub in Port Glasgow for low income families, and the continued provision of youth programmes through the council's active schools teams and youth services.
The report is available within agenda item 8 via the link in the Related Links section of this page and the meeting is on the council's YouTube channel by clicking on the link in the Other Websites section of this page.