Inverclyde Music Service Groups
If there's something to be changed in the world, it can only happen through music.
Jimi Hendrix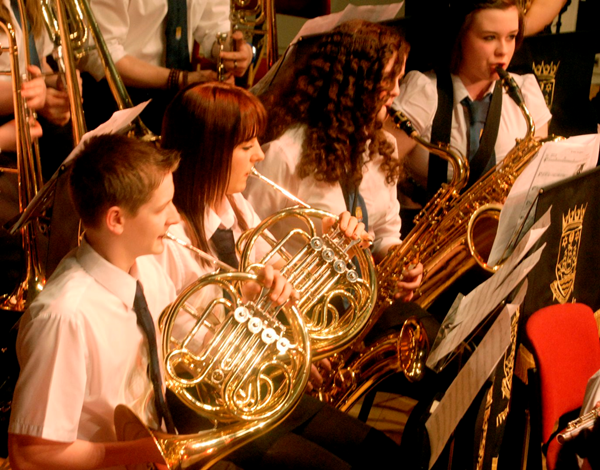 Pupils who reach the appropriate standard will be encouraged to participate in school ensembles, bands, choirs and performances. These offer chances for children and young people to come together, play, learn and socialise. There are also opportunities to play and sing in competitions throughout Scotland and beyond.
Inverclyde Schools Senior Wind Orchestra
Rehearsals 4.30-6.30pm every Tuesday from September to May in Inverclyde Academy
Inverclyde Schools Senior Choir
Rehearsals 4-6pm every Wednesday from September to May in Notre-Dame High School
Inverclyde Schools Junior Choir
Rehearsals 4-6pm every Wednesday from September to May in Notre-Dame High School
Inverclyde Schools Junior Wind Orchestra
Rehearsals 11-1pm every Saturday from September to May in Inverclyde Academy
Inverclyde Schools Junior Strings
Rehearsals 10-12pm every Saturday from September to May in Inverclyde Academy
Inverclyde Schools Senior Strings
Rehearsals 4.30-6.30pm every Tuesday from September to May in Inverclyde Academy
Page last updated: 10 July 2019