EUGO Portal license applications
Inverclyde Council is committed to the principles of the EU Services Directive which allows licences to be applied for on-line regardless of which European country you live or work in.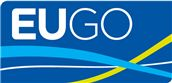 The Directive aims to open up the European internal market to cross-border trade in services by making it easier for service providers to set up business or offer their services in other EU countries.
The Directive will enable consumers in the UK to benefit from a greater choice of service providers and lower prices. Businesses from other EU countries will be able to trade more easily in the UK, similarly UK businesses will find it easier and faster to enter and expand into EU markets.
This site gives you access to the licences available in Inverclyde Council's area and how to go about applying for them.
Page last updated: 10 June 2015