Planning Applications
A Planning Application is required for all development that takes place with the exception of some minor works.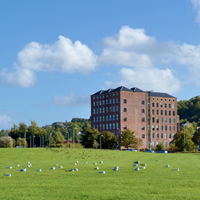 The Council's Development Management team is responsible for assessing planning applications and ensuring that where development occurs, it is in accordance with the Council's Planning Policies.
The links on this page provide information on the topics most frequently asked of the Development Management team: do I need Planning Permission; applying for Planning Permission; what are the procedures; and how can I view and comment on Planning Applications? Links are also provided to allow you to view planning applications online, help you contact the Development Management Team and to see how the Team performs.
Page last updated: 9 December 2019