Services for 5-12
Library services for 5-12 year olds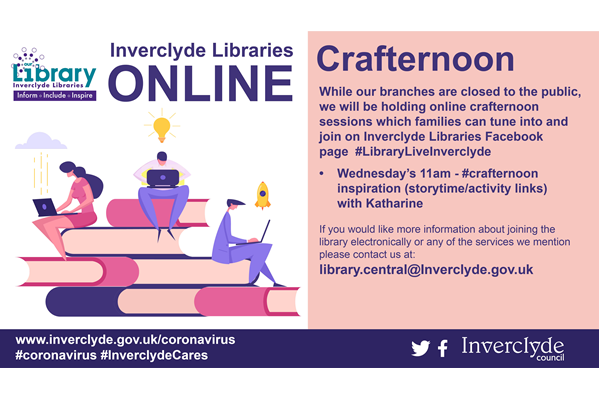 Silly Squad 2020, Summer Reading Challenge is LIVE NOW!!!
Join the fun and Let's Get Silly!
This year's Summer Reading Challenge theme is 'Silly Squad' and for 2020 it's all about funny books, happiness and having a laugh.
The Silly Squad is a team of animal friends who love to go on adventures and get stuck in to all different kinds of funny books. This year's challenge features extra special characters designed by the award winning author and illustrator Laura Ellen Anderson.
Children can take part in the challenge this year by joining the Silly Squad online at https://summerreadingchallenge.org.uk/ – a platform developed and hosted by The Reading Agency. Children can set their own personal reading challenge goals to complete this summer. The platform will keep track of books read, book reviews and rewards that each child unlocks along the way.
You can read anything that makes you happy – whether it be comics, joke books, poetry, fiction or non-fiction; in digital or print format; from e-book lending through our Borrowbox service or from what you already have at home. You can find out more about Borrowbox here https://bit.ly/BorrowBoxInfo or can request a pin reset here https://bit.ly/InverclydeLibrariesResetPIN. If you're not already a member of Inverclyde Libraries it's quick and easy to join online here https://bit.ly/JoinOurLibrary
We know you all LOVE the Summer Reading Challenge so Inverclyde Libraries have a fun-packed summer of Silly Stories, Crafternoon fun and Online bonkers Bookbug Sessions for the whole family to enjoy! We'll keep you updated with all of the Silly activity as it's revealed! Simply email src@inverclyde.gov.uk to register for updates on activities and to find out how you can become part of our Inverclyde Silly Squad!
@readingagency #SillySquad2020 #LibraryLiveInverclyde @InverclydeLibs
What does Inverclyde Libraries offer for 5-12 year olds?
Whilst our libraries are closed why not try some of these wonderful websites which will help you keep reading and having fun!
Please check the section of this page with the heading 'External links' for clickable links to the websites listed below.
Learning and Activity Resources
This is a place where parents, librarians, and teachers can find good children's books as well as engaging learning ideas, resources, and community.
https://imaginationsoup.net/start-here/
Hey Drawing fans, I am going to be live on my Harptoons Facebook Page everyday at 2:00pm Eastern Standard Time (7:00pm UK). I am going to teach a live drawing course. Here is the link:
https://www.facebook.com/harptoons/
Learn new words with your favorite Dr. Suess characters
https://www.seussville.com/play/
Day-by-day projects to keep kids reading, thinking, and growing.
https://classroommagazines.scholastic.com/support/learnathome.html
Skype a Scientist - Check out the awesome lineup! Mostly scheduled from 12-2 eastern time. BATS! POOP! FARTS!!! SNAKES! WHALES! SPACE!!! You really cannot go wrong. Sign up here- you won't be sorry!: https://docs.google.com/forms/d/e/1FAIpQLSfyPILybTJvPIjP4a_pF78F_FG0PZGV7dyQeNnKE4c18vL45A/viewform
Free cartooning classes for all ages Live! Internationally syndicated cartoonist Joe Wos of MazeToons fame is taking marker into his own hands to help! Beginning on Weds March 18th Joe will be offering free live cartooning classes online for all ages. The live classes will take place on YouTube channel HowToToon at 1pm(eastern time zone), 3 days a week (Tuesdays-Thursdays). Students can access the channel by visiting www.Howtotoon.com
Walt Disney Imagineering has teamed up with Khan Academy to give you "Imagineering in a Box" free! https://disneyparks.disney.go.com/blog/2019/08/walt-disney-imagineering-partners-with-khan-academy-to-bring-you-imagineering-in-a-box/
Book Lists and Reading Resources
Whether you're taking a family road trip or at home reading with kids of different ages, you want books that ALL your kids will enjoy.
https://imaginationsoup.net/family-read-aloud-books-different-ages/
Audible is offering free stories for all students for as long as the schools are closed.
https://stories.audible.com/start-listen
Storytimes
Join families all over Scotland to watch our scheduled programme of broadcasts and use our learning resources. You can also talk about the event online with everyone else watching; simply follow @Scottishbktrust on Twitter and use the hashtag #BBCAuthorsLive. You might even get to chat with some of the authors!
https://www.scottishbooktrust.com/learning-and-resources/authors-live/authors-live-watch-along
Storytime 4 Hometime with James Mayhew. 3pm everyday.
https://www.youtube.com/channel/UCqq_Iz_q3pFTkkju-PpVOFA
Rachel reads a story every week day at 3 PM Eastern (8pm UK) on Instagram live.
https://www.instagram.com/rachel.cargle/channel/
Glennon Doyle Story Time. Story time, lesson and virtual hello.
https://www.instagram.com/glennondoyle/
David Walliams Elevenses
https://www.worldofdavidwalliams.com/
Events:
Check out this site for information on a virtual kids book festival being held in May
https://everywherebookfest.com/
Lots of Books
All libraries have an excellent selection of all types of books for 5-12 year olds: short books; long books; fact books; graphic novels; audio books, e-books…the list is endless!
You can borrow 20 books at a time at no cost and we do not charge children for overdue books if you keep them a little bit longer!
Reading books is one of the best ways for your child to learn, to relax and have fun.
If you would like to suggest an item of stock to add to our collection please visit our Stock Suggestions page.
Space to Make and Do
All children's sections of libraries have space for 5-12 year olds to read, do homework, play, write and draw.
Crafternoons
During school holidays, libraries have free crafternoons where children can drop into libraries and get messy with making. Libraries provide high-quality craft materials and children can make seasonal items to take home.
Digital Services
Libraries have lots of computers that young people can use for free. Some libraries have ipads that can be used by children.
Library Club
Library Club is a great after-school club for 8-12 year olds who want to read, draw, build with lego and develop their digital skills. For more information visit the Library Club page.
Summer Reading Challenge
The Summer Reading Challenge takes place at all libraries during the summer holidays. Children are encouraged to visit the library and read library books in return for prizes. Details of this year's challenge will be available on the Upcoming Events page.
Visits from Schools
Libraries Inspire is a programme supporting library membership and visits in association with all Inverclyde schools. For further information please see the Primary Schools at the Library page.
Homework
We hold a wide selection of non-fiction books to help you with homework, projects or revision and can provide access to Pcs and printing. Useful websites to help you with homework can be found on the left hand side of this page.
Accessibility
Inverclyde Libraries want to make our services as accessible as possible for everyone. We hold a range of sensory equipment for use in the library as detailed on our Au-some Libraries page and have adaptive technology suited to a wide range of needs, for further information visit our Accessibility page.
Page last updated: 9 June 2020