Homecare & Reablement Services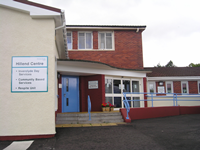 Reablement
If you require support at home you will be referred to our Reablement service for a period of assessment. Reablement is designed to assist people to remain as independent as possible by supporting them to regain their daily living skills and confidence following a period of illness, accident or disability.
The Service aims to work with you to identify key tasks that are important to you and agree timescales in which to relearn the skills required for you to complete these tasks on your own.
We aim to enable people to live full lives within their homes and wider communities.
The main aims of the Service are
To promote independence and enable people to live a full life
To enable people to regain confidence, ability and skills to live safely at home.
To encourage and motivate
To listen to what people need and provide choice and flexibility
To provide support for informal carers recognising their needs and rights
To provide appropriate equipment and assistive technology
Who can use the Service?
We offer support to all Inverclyde residents who require care at home services to live safely at home, the service user has to be willing and able to engage with the service to help reach the best possible outcome.
The Service will normally be provided for up to six weeks, but the timescale may vary in each situation.
How much does the service cost?
The service is free of charge during this initial period.
How does the Service Work?
An Occupational Therapist or Home Support Manager will visit your home to discuss and assess your needs. They will offer advice and agree goals with you to work towards your independence. They will arrange any equipment that will support your recovery, and along with support staff, review your progress regularly. Towards the end of the reablement period there will be a review of your progress and if necessary and with your agreement, a plan for your future support will be agreed.
Should you require ongoing services a Single Shared Assessment (SSA) will be completed at the end of your reablement period.
If you are assessed as requiring longer term care and support at home, Self Directed Support (SDS) gives you the choice of four options to help you organize your support. SDS is about helping people who need support to have as much choice and control as possible over how their support is planned and provided.
If you require a new service your point of contact should be the Inverclyde Access 1st Team.
Homecare
Following reablement, homecare is available to support people to continue living as independently as possible. Inverclyde HSCP provides direct homecare service in addition to working with third sector organisations providing homecare services.
Home support workers will assist you with all daily living tasks such as:
Support with getting dresses or making meals
Assistance with maintaining your personal hygiene and continence care
Helping you stay mobile both indoors and in the community
Support in taking your medication
To access this service you will initially be referred to the reablement service, you should contact Inverclyde Assist First. If you already have a care at home service you should discuss with your Home Support Manager or Care Manager.
Depending on your age and circumstances, there may be a charge for some parts of this service, such as for housework or shopping services. You will be informed of any charges before they are applied. If you have a charge for your service, you can now pay online using the link on this page.
Out Of Hours
The Out of Hours Care and Support at Home Service, supports staff outwith normal working hours, at weekends and public holidays.
The service can also be contacted by Service users and carers who need to alert us to immediate changes or difficulties in their situation, such as
Admission to hospital
Changes to service required
Any urgent situation
Operating hours of the Out of Hours service are:-
Monday - Thursday 4.30 pm-10.30 pm
Friday 4.00 pm-10.30 pm
Saturday and Sunday 8.00 am-10.30 pm
The service is managed by a co-ordinator and supported by a Senior Home Support Worker working closely with the Community Alarm Service. The team will also link with other professionals as necessary, such as District Nurses and GP's, NHS24, emergency services and other homecare provider organisations.