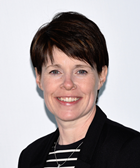 Contact Details
Address: 3 Divert Road, Gourock, PA19 1DR
Telephone: 01475 712975
Mobile: 07768 616616
Email: lynne.quinn@inverclyde.gov.uk
You can also write to Councillors at Inverclyde Council, Municipal Buildings, Greenock PA15 1LY,
or call the Council Offices on 01475 712727, 01475 712020 or 01475 712305.
NOTE: The council is not responsible for any information contained on members' personal web sites.
Surgery Details
Ways to Contact me:-
lynne.quinn@inverclyde.gov.uk
07768 616616
Lynne Quinn—Independent Councillor Gourock
Ways to meet me:-
I will be available at the following venues, please call me prior to confirm an appointment time.
Every Wednesday Morning—9:30am - 10:30am Gourock Heritage Centre, Gourock Municipal Building, Shore Street
Third Monday of every month - Gourock Community Council, Gamble Halls Shore Street Gourock - 7pm
Second Wednesday of every month - Greenock West and Cardwell Bay Community Council - Cardwell Bay Sailing Club 7:30pm
Tuesday/Wednesday/Thursday PM - Greenock Municipal Buildings
Outside Bodies
Accident Awareness Scotland – Road Safety Committee
APSE
Birkmyre Trust
Inverclyde Alliance Board
Inverclyde Integration Joint Board
National Association of Councillors
Page last updated: 19 September 2019