Councillor McEleny, Chris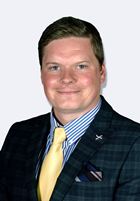 Contact Details
Address: c/o Municipal Buildings Greenock PA15 1LX
Telephone: 01475 712975
Email: chris.mceleny@inverclyde.gov.uk
You can also write to Councillors at Inverclyde Council, Municipal Buildings, Greenock PA15 1LY,
or call the Council Offices on 01475 712727, 01475 712020 or 01475 712305.
NOTE: The council is not responsible for any information contained on members' personal web sites.
Surgery Details
Friday 22nd February Gourock Library
4pm – 5pm
Friday 29th March Gourock Library
4pm – 5pm
Outside Bodies
APSE.
Birkmyre Trust.
Clyde Ferry Users Group.
Cosla.
National Association of Councillors.
Page last updated: 28 June 2019