Councillor Curley, Christopher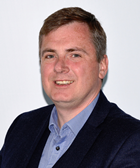 Contact Details
Address: 7 Caledonia Drive, Greenock, PA15 2WF
Telephone: 01475 712975
Mobile: 07768 460073
Email: christopher.curley@inverclyde.gov.uk
You can also write to Councillors at Inverclyde Council, Municipal Buildings, Greenock PA15 1LY,
or call the Council Offices on 01475 712727, 01475 712020 or 01475 712305.
NOTE: The council is not responsible for any information contained on members' personal web sites.
Outside Bodies
APSE.
Birkmyre Trust.
Boglestone Community Assocaition.
Clyde Muirsheil Park Authority Joint Committee (Substitute).
National Association of Councillors.
River Clyde Homes Board.
Shared Services Joint Committee.
West Coast Rail 250.
West of Scotland Road Safety Forum.
Page last updated: 28 October 2020