Daily briefings
The latest coronavirus (covid-19) briefing is available to download on this page and includes updates on:
* £30k road project finished two weeks early
* Wedding bells ringing again at marriage suite
* Shop to Ship initiative docks in Inverclyde
* Should you go to A&E?
* Test and trace at museum and libraries
* Summer Reading Challenge 2020 - collect your FREE Silly Squad summer pack now!
* Coronavirus – remember the symptoms
Inverclyde Council's daily briefings highlight updates and activity connected to the management of the coronavirus (covid-19) pandemic.
The daily briefings highlight:
Changes to council and health and social care services locally
National announcements from Government
Updates from local and national partners
Business information and advice
Health and travel advice updates
You can download a copy of each of the daily briefings which began on Monday 16 March 2020 and will be published each day there is an update locally or nationally of relevance to the Inverlcyde community.
The latest edition is also published below.
If you are part of an organisation and would like to provide an update on what you are doing as part of the response to coronavirus (covid-19) please email media@inverclyde.gov.uk
Coronavirus (covid-19) daily briefing - Friday 24 July 2020
£30k road project finished two weeks early
A busy road in the east end of Greenock will reopen a fortnight earlier than planned following the completion of a £30,000 programme of works to reduce flooding and improve safety.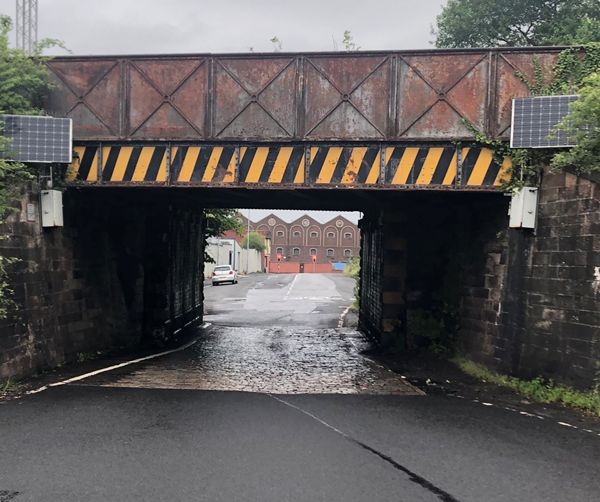 The Inverclyde Council project saw a section of Sinclair Street underneath the railway bridge closed to traffic and pedestrians on June 29 with the work expected to last six weeks.
The upgrades, including carriageway reconstruction and drainage improvements, have now been completed ahead of schedule with the road to reopen on Monday (27 July).
Wedding bells ringing again at marriage suite
Couples can start walking down the aisle once more at the marriage suite in Port Glasgow Town Hall.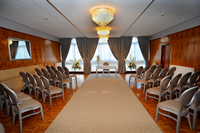 Last week the Scottish Government introduced changes in Phase 3 of the route map through and out of the Covid-19 pandemic meaning marriages can now take place again indoors, although certain restrictions still apply for health and safety reasons. Following a risk assessment, ceremonies can now resume in the marriage suite with a maximum of 15 people in attendance in order to satisfy two-metre social-distancing rules. Couples are being asked to note that the 15 guest limit includes everyone at the ceremony i.e. themselves, celebrant, photographer, children etc.
The Inverclyde Council venue, which was given a £26,000 makeover last year, pictured, was closed due to the coronavirus lockdown. Outdoor ceremonies were allowed to resume earlier this month with Gourock Walled Gardens offered as a suitable location. This has now been withdrawn due to the reopening to the Port Glasgow marriage suite.
For more information, visit www.inverclyde.gov.uk/environment/registrars/ceremonies
Shop to Ship initiative docks in Inverclyde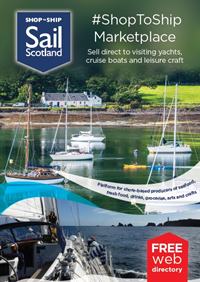 Marine tourism industry membership group Sail Scotland has launched a new web-based platform, 'Shop to Ship', to better connect local businesses with visiting leisure crafts, yachts and cruising vessels.
The new scheme promotes the purchase of local seafood, fresh food, arts and crafts but also in a manner that in light of Covid-19 respects the wishes of communities regarding visitors stepping ashore at destination ports, anchorages and harbours.
The portal promotes a range of produce including: beer, wines and spirits; local seafood; fresh foods; meats, bakery, dairy, takeaway, groceries, household, arts and crafts.
The Shop to Ship campaign, backed by Inverclyde Council to support local businesses and the marine tourism industry, will be promoted widely by Sail Scotland, Scotland Food and Drink, destination groups and user social media channels to the rural business network and marine tourism users. Businesses can find out more and register at https://www.sailscotland.co.uk/registration.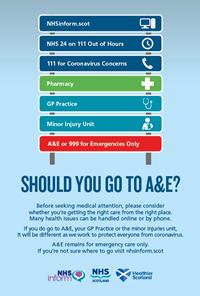 Should you go to A&E?
NHS Scotland in partnership with NHS Inform and Healthier Scotland has launched a campaign reminding people that accident and emergency (A&E) departments in hospitals are still open.
Anyone going to A&E is asked to be aware of new health and safety procedures and restrictions in place, in light of the coronavirus pandem
ic, before they visit.
The campaign is also to make sure that people receive the right care from the right place. A&E is still open for anyone who needs emergency care. But many health issues can be handled online, on the phone, or at a local healthcare provider, saving people time and effort.
More information is available at NHSinform.scot or NHS 24 by calling 111, as well as from GP practices, pharmacies and minor injury units.
A&E and calling 999 should be used in an emergency only.
Inverclyde Citizens' Panel deadline looming
Time is running out for residents to have their say about local services and other important issues affecting life in Inverclyde by joining the Citizens' Panel.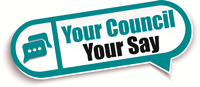 Inverclyde Council's Citizens' Panel, which is made up of 1,000 adults from across the district, closed to new applicants on Friday 31 July.
Membership of the panel changes by around a third each year and the local authority is now seeking over 300 new recruits.
The aim of the Citizens' Panel is to regularly consult with people on a wide range of issues and to use their feedback to improve and develop services to ensure they meet the needs of Inverclyde residents.
For more information and to register, visit www.inverclyde.gov.uk/news/2020/jul/have-your-say-on-council-services.
Test and trace at museum and libraries
Test and trace is in operation at the Watt Institution in Greenock and three Inverclyde libraries.
Visitors will be required to leave their name and contact details with staff in order to satisfy national coronavirus regulations.
The system is in operation at the Watt Institution, including the McLean Museum & Art Gallery and Watt Hall, as well as the Greenock Central, Port Glasgow and Gourock libraries, which have all now reopened to the public.
Test and trace is so that people can be contacted quickly in the event of a coronavirus outbreak to allow for testing and self-isolation to help suppress further spread of Covid-19.
Summer Reading Challenge 2020 - collect your FREE Silly Squad summer pack now!
Young people aged 12 and under can now complete the annual Summer Reading Challenge through their local library. Packs containing books, activity sheets and a special Silly Squad surprise. Contact Inverclyde Libraries before 15 August and collect a next day.
The library service's new 'Connect & Collect' service means library members can order items by phone or online for next day collection at Greenock Central, Port Glasgow or Gourock libraries.
For more information visit https://www.inverclyde.gov.uk/libraries.
Coronavirus – remember the symptoms
As more people come back into the workplace remember if you or a member of your household have the following symptoms:
continuous cough
fever/high temperature (37.8C or greater)
loss of, or change in, sense of smell or taste (anosmia)
Do not come into work, stay at home and arrange for a test either through your line manager, or on line www.nhs.uk/coronavirus or by calling the 0300 303 2713. Covid-19 testing is now open to children under 5.
If the person is in work when they take ill.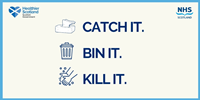 If they can they should go home as soon as they notice symptoms and self-isolate.
Minimise contact with others, e.g. use a private vehicle to go home. If it is not possible to use private transport, then they should be advised to return home quickly and directly.
If they are so unwell that they require an ambulance, phone 999 and let the call handler know you are concerned about COVID-19.
If being collected they should wait in a well ventilated space away from others until they can be collected
Ask the individual to wear a face covering.
Catch it, Bin it, Kill it
For Covid-19 advice go to http://icon/health-and-safety/health-and-safety-policy-and-guidance/chemical-safety/covid19-coronavirus/.
Page last updated: 24 July 2020